Partager vos images
Top Pics of the Day. LiveShare makes group photo sharing easy on iPhone, Android, Windows Phone 7, and the Web. With the free mobile app, you and your friends can now take photos at parties and other experiences and easily share them live all in one place. Create a group photo stream for a party or any occasion. Invite friends to share photos into your group photo stream. Drawing tool - DrawIsland. Cartes anniversaire, voeux, amour. Cartes virtuelles ou imprimées. Instagr.am. 40+ Incredible Photo Effects tutorials » DJDESIGNERLAB – Find All Your Design Inspirations From This Laboratory. Photoshop is a master of special effects.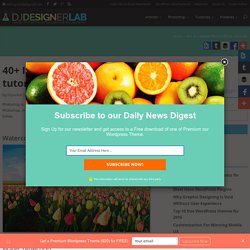 Any effects can be created if you know how to play with photoshop. In this article I have tried to prove that. Tunnel of love" by Oleg Gordienko. Favorite Places and Spaces / jungle house. Photos. PPS : photo numérique Canon Photos Voir toutes les photos Atelier retouche Voir toutes les photos Comment peut-on améliorer votre photo ?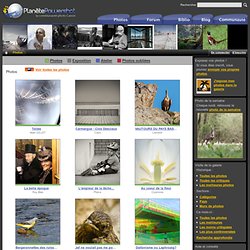 ---