ART
LEBENSON GALLERY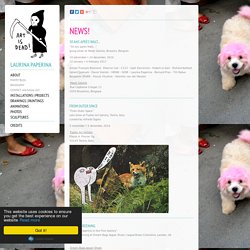 * LAURINA PAPERINA *
VAF Foundation Prize "PREMIO ARTISTICO FONDAZIONE VAF – VI° edizione - Posizioni attuali dell'arte Italiana" Curated by Volker W. Feierabend, Lorand Hegyi, Silvia Höller, Norbert Nobis, Peter Weiermair, Klaus Wolbert | Promoted by VAF Foundation
MOBYPOD TV - EXPO NASTY- MIST
50 Shades of Black Box Set Accompanying the artworks featured in the upcoming 50 Shades of Black opening, Shepard Fairey has created a limited edition box set with screen prints of each of his 50 new album cover designs inspired by the 12-inch record cover format. The 50 Shades of Black box set is the largest number of images to date and is a work of art itself! Each box set is a limited edition of 200 and includes 50 signed and numbered screen prints of all new album cover designs, as well as an album cover stencil, an LP sticker sheet, and a certificate of authenticity. The box is hand made and features the Sound and Vision LP graphic on the cover presented in gold foil stamping with embossed highlighting throughout. These will be available in limited quantity for in-person only purchases during the opening on Wednesday, April 16; no phone orders and credit card only please.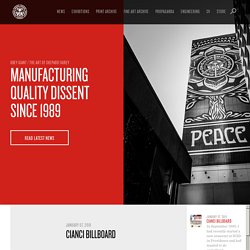 Street Art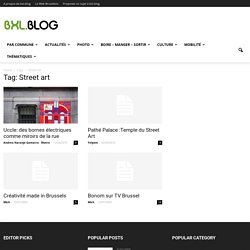 Sur la Rue Borgval, qui se jette sur la Place Saint Gery, il y a, juste en face du Café Central, une façade sans vie, au milieu de ce quartier très animé du centre ville. Tous les Bruxellois connaissent les lieux et en fonction de leur âge ont éventuellement pu y assister à un événement culturel, puisqu'il s'agit de la façade arrière du Pathé Palace, …. Les dernières nouvelles indiquaient un permis d'urbanisme accordé en 2010, mais cela semble oublié. Il y a bien un site qui nous indique que les rénovations "ont lieu". Message soutenu par une affiche, pas encore jaunie, sur les vitres
Il s'agit de toutes formes d'art réalisé dans la rue ou dans des endroits publiques et englobe diverses méthodes telles que le graffiti, le graffiti au pochoir, les stickers, les posters, la projection vidéo, les installations de lumière, la céramique, etc. Le street-art parsème l'univers visuel des grandes cités. On en retrouve sur les murs, les trottoirs, les rues, dans les parcs ou sur les monuments. Le terme est par ailleurs utilisé afin de différencier une forme artistique d'un mouvement territorial ponctué de vandalisme et d'illégalité.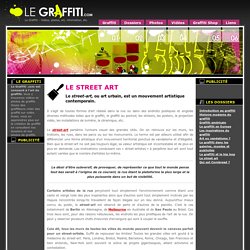 street art manifesto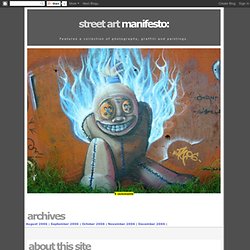 about this site This photoblog is designed to give you a view into the results of our visual experience and our passion for street art. The photo entries are maintained using Blogger. Web design support by: strambotica. The content on this site is licensed under a Creative Commons License.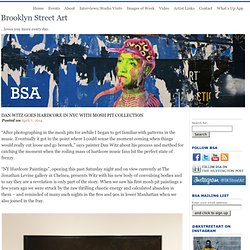 Posted on April 7, 2014 "After photographing in the mosh pits for awhile I began to get familiar with patterns in the music. Eventually it got to the point where I could sense the moment coming when things would really cut loose and go berserk," says painter Dan Witz about his process and method for catching the moment when the roiling mass of hardcore music fans hit the perfect state of frenzy. "NY Hardcore Paintings", opening this past Saturday night and on view currently at The Jonathan Levine gallery in Chelsea, presents Witz with his new body of convulsing bodies and to say they are a revelation is only part of the story. When we saw his first mosh pit paintings a few years ago we were struck by the raw thrilling chaotic energy and calculated abandon in them – and reminded of many such nights in the 80s and 90s in lower Manhattan when we also joined in the fray.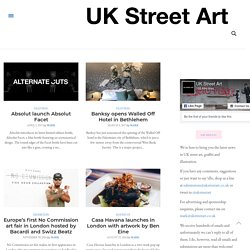 somewhereto_ in association with Project Platform are launching an illustration pop-gallery called 'Pen&Ink' at the One By One store in Soho, private viewing this Friday 4 April 2014, 7pm – 10pm. Providing a unique platform combining fashion, design and illustration culture, 'Pen&Ink' highlights the young emerging talent making shapes on the art scene today, giving […] The Lurkers have just released a super limited run of tshirts with their logo on.
Street Artist Interview - Ibie
Artist name: Fat IbieCity of Birth: BarcelonaCity of Choice: MexicaliHow many years have you been painting: En el colegio me llamaban el rallajero, nuncan entendieron mis dibujitos y me ponian insuficiente en dibujo y plástica. Espero empezar a pintar algún día.Website: www.rrarmy.com & www.fotolog.net/ibie Likes: Regreso al futuro, Star wars y Mallrats Dislikes: Bety al fea y los Serrano What do you want to express at the time you are painting? Rabia, amor, sexo y música.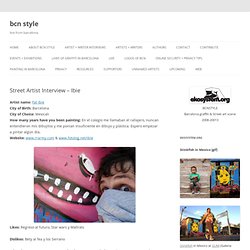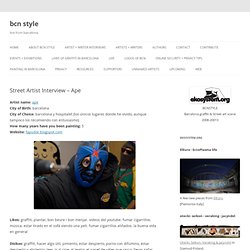 Artist name: apeCity of Birth: barcelonaCity of Choice: barcelona y hospitalet (los únicos lugares donde he vivido, aunque tampoco los recomiendo con entusiasmo)How many years have you been painting: 5Website: fapudor.blogspot.com Likes: graffiti, plantar, bon beure i bon menjar. vídeos del youtube. fumar cigarrillos. música. estar tirado en el sofá viendo una peli. fumar cigarrillos aliñados. la buena vida en general Disikes: graffiti, hacer algo útil, pimiento, estar despierto, porno con difumino, estar despierto y abstemio, leer, ir al cine, al teatro, el papel de váter que rasca, llevar gafas, viajar en metro y escribir gilipolleces. What do you want to express at the time you are painting?
Street Artist Interview - Ape
Galerie Patricia Dorfmann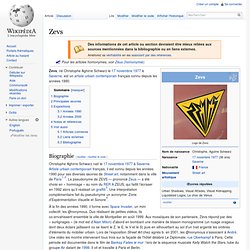 Un article de Wikipédia, l'encyclopédie libre. Zevs Logo de Zevs
Zevs
Mouvement artistique e « Street art » est l'art, développé sous une multitude de formes, dans des endroits publiques ou dans la rue. Le terme englobe la pratique du graffiti, du graffiti au pochoir, de la projection vidéo, de la création d'affiche, du pastel sur rues et trottoirs. Le terme « street art » est habituellement utilisé pour distinguer une forme d'art d'un acte de vandalisme réalisé par un individu ou un groupe d'individus qui défendent leur territoire, qui expriment par le billet du graffiti leur appartenance à un groupe ou encore qui désirent passer un message qui n'a aucune valeur artistique. La valeur subversive du « street art » est très puissante et les motivations qui poussent les artistes à afficher leur art dans la rue sont des plus variées.
streetartlocator.com is a community google map mashup mapping st
Please Wait raffitiShow all alleryShow all aintingShow all tickersShow all tencilShow all