Teaching Resources
Hoops & Yoyo
Flags of the World Coloring Pages, Printables, Jigsaws and Crafts!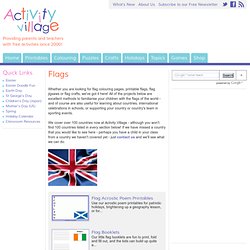 Use our acrostic poem printables for patriotic holidays, brightening up a geography lesson, or for... Our little flag booklets are fun to print, fold and fill out, and the kids can build up quite a... For each of the countries we cover, we've got 4 different sets of bookmarks - two to colour, and... Below you will find our collection of high quality printable flag colouring pages for over 100...
Printable Activities for Preschool and Kindergarten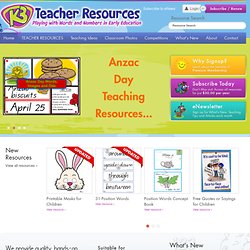 Thank You First of all, a huge THANK YOU to all those dedicated Teachers, Parents and Caregivers out there who are putting their very best into our Children's future. As a retired Teacher, the Teacher Resources on this site are a result of my continued passion for Teaching, Parenting and fostering our Children's Potential. My aim is to encourage and support both Teachers and Parents by producing quality resources. I would love most of all for our dear little cherubs to benefit the most from these resources.
Printable Mazes for Kids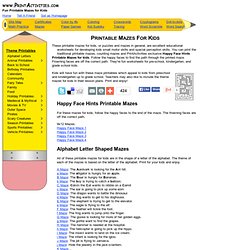 These printable mazes for kids, or puzzles and mazes in general, are excellent educational worksheets for developing kids small motor skills and spacial perception skills. You can print the traditional printable mazes, counting mazes and PrintActivities exclusive . Follow the happy faces to find the path through the printed maze. Frowning faces are off the correct path.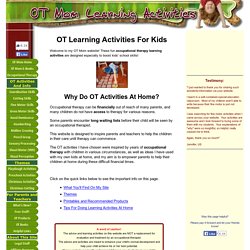 Welcome to my OT Mom website! These fun occupational therapy learning activities are designed especially to boost kids' school skills! Why Do OT Activities At Home?
Fun Learning Activities To Enhance Your Child's School Skills
Arthur . Parents & Teachers . Social & Emotional Development | PBS Kids
The resources and information to be found on this site are focused on enabling you to help students overcome language and literacy difficulties. By exploring the information on this site, you will gain access to materials and exercises ( much of it free ) that has been developed by me after years of working with children with language and literacy difficulties. Many of the activities are focused on text-based intervention , whereas other activities are more traditional oral language resources and games. On the free language therapy pages you will find many techniques on how best to engage your students using language learning facilitation techniques. By using the techniques listed on this website you will be better placed to teach students vital oral language skills. Improved receptive and expressive language skills can assist students to be more attentive, and increase their ability to better understand oral instructions and access the complexity of written text.
Speech-language therapy resources and games that work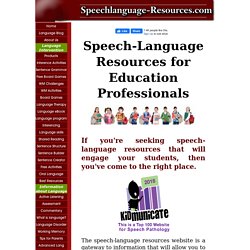 Olympic Games London 2012 Teaching Resources, Many free or low cost teaching resources for your Primary Classroom including worksheets, posters, banners, display lettering and more!