To-Read
Dun dun dun! A slightly ajar door! It's a thrill a minute here at Red Moon Rising.
Red Moon Rising | Page 2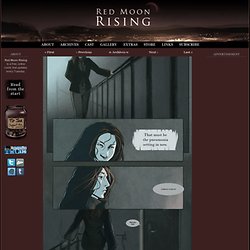 Posted on 20140417 I dislike doing crowded scenes and backgrounds--so I decided to do a market/festival in the story...? The digital rewards should have gone out to everyone who is getting one- if you haven't got yours, please email Greg! :) Thanks so much for being so patient while we finished everything! Because of the length of time it took to produce the book, we're having to redo everything for our payment arrangement for the books themselves.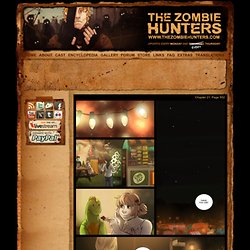 Directions of Destiny
05 Apr. 2012 Hey guys! Sorry for not updating, as you've probably guessed I've been very busy!! First, I am definitely continuing work on Directions of Destiny--it is a very precious part of me that I will never abandon, and I am constantly working on the story behind the scenes.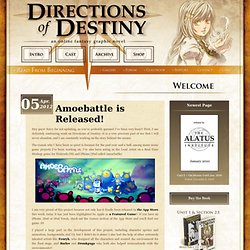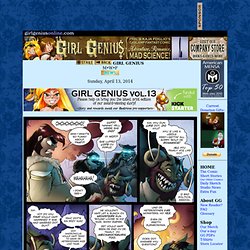 Girl Genius is written by Professors Phil & Kaja Foglio of TPU, with drawings by Prof. P. Foglio. Volume One was inked by Brian Snoddy. Volumes Two and Three were colored by Mark McNabb.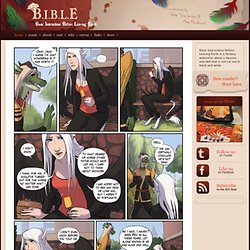 *quietly leaves an offering in the form of a new page* Why have we been gone so long? Well, my brain kept screwing me over and it still does and it still will.
Basic Instructions Before Leaving Earth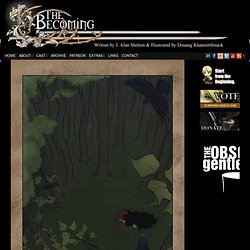 Okay, right off the bat, let's get this out of the way since it's what you're all wondering: Chapter 6 will resume updating February 10th and will continue to do so every week until it's conclusion in March. Yay! At that point, however, we'll be taking another break throughout April and then return in May with a new story, 'The Paladin', that will give a different perspective on a few things, set up where we're going and help us segue into some big changes coming in 2015.
The Becoming - A Gothic Steampunk Fantasy Graphic Novel
The Dreamwalker Chronicles
Garanos - A dramatic fantasy webcomic with a dash of adventure, gothic horror, and romance for flavor.
Paradigm Shift - A Paranormal Graphic Novel by Dirk I. Tiede
Anhedonia Blue - A Dark Webcomic About A Forgotten Magic World
Catalyst - an online comic