To-Read
Red Moon Rising | Page 2. Dun dun dun!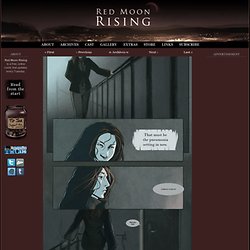 A slightly ajar door! It's a thrill a minute here at Red Moon Rising. The Zombie Hunters. Directions of Destiny. Girl Genius Online Comics! Girl Genius is written by Professors Phil & Kaja Foglio of TPU, with drawings by Prof.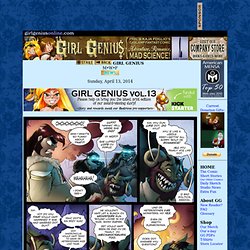 P. Foglio. Volume One was inked by Brian Snoddy. Volumes Two and Three were colored by Mark McNabb. FreakAngels. Basic Instructions Before Leaving Earth. The Becoming - A Gothic Steampunk Fantasy Graphic Novel. The Dreamwalker Chronicles. Garanos - A dramatic fantasy webcomic with a dash of adventure, gothic horror, and romance for flavor. Paradigm Shift - A Paranormal Graphic Novel by Dirk I. Tiede. Anhedonia Blue - A Dark Webcomic About A Forgotten Magic World.
Catalyst - an online comic.
---