Cracked 2
6 Insane Versions of Famous Cartoons They Almost Made
In a business full of endless reboots and remakes, maybe nothing in Hollywood gets recycled more than animation. Since cartoon characters aren't associated with any one actor (in the audience's mind) studios feel even more free to come up with endless revamps starring the same characters. But even with Hollywood's low, low standards, some shows wind up too ridiculous to see the light of day.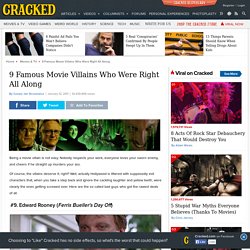 Being a movie villain is not easy.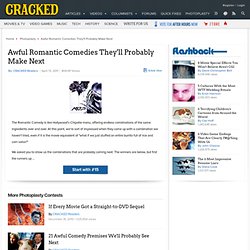 Awful Romantic Comedies They'll Probably Make Next Article
The Romantic Comedy is like Hollywood's Chipotle menu, offering endless combinations of the same ingredients over and over.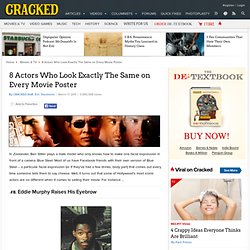 8 Actors Who Look Exactly The Same on Every Movie Poster
In Zoolander , Ben Stiller plays a male model who only knows how to make one facial expression in front of a camera: Blue Steel.
Whether or not humans are the smartest species on the planet really depends on which animals and which humans you base it on. After all, sometimes when people match wits with members of the animal kingdom, it doesn't turn out well for the humans.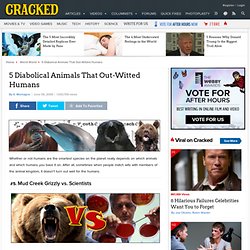 5 Diabolical Animals That Out-Witted Humans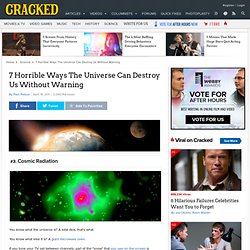 You know what the universe is? A total dick, that's what.
7 Horrible Ways The Universe Can Destroy Us Without Warning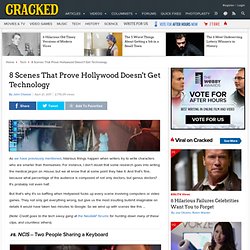 8 Scenes That Prove Hollywood Doesn't Get Technology
As we have previously mentioned , hilarious things happen when writers try to write characters who are smarter than themselves.
If there's one thing we've learned from our elders it's that death is a big shit sandwich, and we've all gotta scarf it down one day. Assuming you're not a robot who can simply transfer your consciousness into a new body when the Reaper comes a-knocking, you've probably spent a little time pondering what is going to take you out in the end.
6 Statistically Full of S#!t Dangers The Media Loves to Hype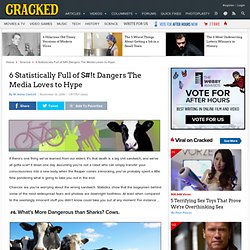 If you're like us, you might sometimes have a problem with complex tasks, like trying to drive an ambulance and send a text message at the same time. But hey, at least most of us have figured out the simplest things that get us through the day, right?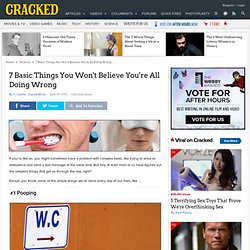 As a species, we are tool makers first and foremost.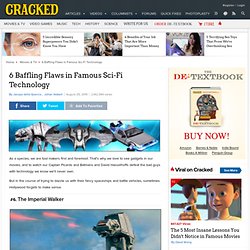 6 Baffling Flaws in Famous Sci-Fi Technology
Piracy accounts for 31 percent of all Internet traffic and, regardless of your personal opinion on the issue, it really does suck for a lot of game developers.
6 Hilarious Ways Game Designers Are Screwing With Pirates
A World of Warcraft World: 10 Ways Online Gaming Will Change the Future
Once again, if this seems ridiculous and alien, remember how many societies had (hell, still have) arranged marriages, often where the groom didn't see the bride's face until their wedding night. Wasn't the change from that to the modern method of getting matched up with girls by Internet dating sites just as strange?
How The Inevitable Human-Robot War Will Start Article