Artistes
SOPHIE BRUERE, PLASTICIENNE LUMIERE
Startseite]
Carlo Bernardini - artista - Italy
Olafur Eliasson
LUMINARIE DE CAGNA(SEBASTIANO)
Bienvenue - CT Light Concept
kin Design
Carlos Cruz Diez
artiste plasticien - Nom de domaine gratuit redirigé par New.fr
Davide Cascio, swiss, artist, contemporary art
ZUPERFLUX '06
19m² / romain t + aalto
Strukt
Work | United Visual Artists
Blog
We recently had a series of interviews with our maverick Plastikman Live 2010 contest winners to see what they had to say... on a bunch of topics roughly centered around their work, the future and how TouchDesigner fits in.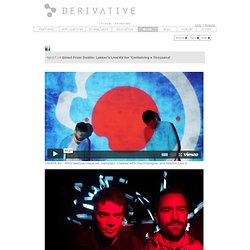 lightdeck
bionicleague.com: Home
VSLZK 2009
Kimchi and Chips
Inches /homez.25/eyesight/www/blog/wp-content/uploads/2012/04/hakaan_IMG_0196.jpg 35758 bytes 18-Apr-2012 14:11:45 0 Canon Canon EOS 7D 72.00 (72/1) 0 72.00 (72/1) 0 Adobe Photoshop CS4 Macintosh 2012:04:05 09:01:28 M.Wendzinski 0.017 s (1/60) (1/60) f/4.5 Reserved 800 0221 2012:03:06 14:06:12 2012:03:06 14:06:12 4.5551545390268 0.00 (0/1) matrix No 24.00 (24/1) 97 97 97 0100 1024 683 5808.40 (331079/57) Normal Process Manual Exposure 1 Standard 4.55mm 1 192 1024x683 Color Baseline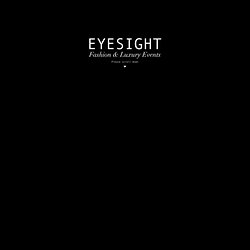 Fashion & Luxury Events » Comptoir des Cotonniers FW 10-11
LIGHT CIBLES - Design Lumière & Architecture - - Lighting Design and Architecture
Agence de conception lumière - Neo Light - Conception lumière - Concepteur lumière - Sylvain Bigot
Thierry Dreyfus
HELLICAR & LEWIS
WebHome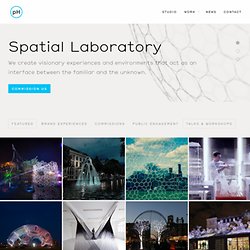 Skip to topic | Skip to bottom Design Research Studio About
Edges
Leo Villareal
Kit Webster
Lumpens
ERNESTO KLAR
hol
Davide Cascio, swiss, artist, contemporary art
IVÁN NAVARRO
We Flashy | stand out in a flash
PROJEKTIL - visual art experiences
PIXINESS - Oeuvre d'art lumineuse, numérique et interactive à échelle urbaine par Axel Morgenthaler
Jason Bruges Studio | Welcome
TILT - concepteurs lumière
HeHe
Nouveautés - Ingo Maurer FR
My New Flame, une "bougie" LED dégage une lumière élégante et fascinante, qui allie l'attirance archaique d'une flamme de bougie à la raffinesse technique. 128 LEDs, formant à l'extrémité d'une baguette noire une surface rectangulaire, donnent la sensation d'un léger scintillement d'une bougie en plein courant d'air. Patent pending. Le magazine DAMn écrivit ainsi: "Un nouveau concept lumineux révolutionnaire, la Technologie-LED moderne utilise ici une flamme de bougie, à l'image aussi simple qu'extrêmement complexe ", comparable à l'apparence de la lumière des temps passés.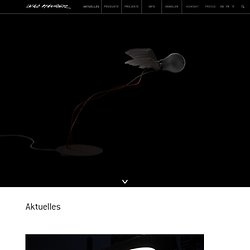 The United States of America is going out of business! But here at the U.S.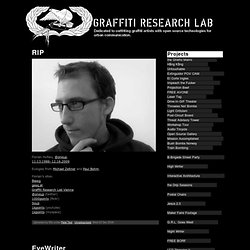 Graffiti Research Lab
Nathan Coley- doggerfisher
Light Installations by Tamar Frank
Bienvenue / site évolutif | Le SAS - Scénographie, Architecture du Spectacle
Bildmaschine
Conception lumière architecturale - concepteur lumière
Conception lumière par Quartiers Lumières et Lionel Bessières