Artistes
SOPHIE BRUERE, PLASTICIENNE LUMIERE
Startseite]
Carlo Bernardini - artista - Italy
Olafur Eliasson
LUMINARIE DE CAGNA(SEBASTIANO)
Bienvenue - CT Light Concept
kin Design
Carlos Cruz Diez
artiste plasticien - Nom de domaine gratuit redirigé par New.fr
Davide Cascio, swiss, artist, contemporary art
19m² / romain t + aalto
Strukt
Blog
Photo: Resonate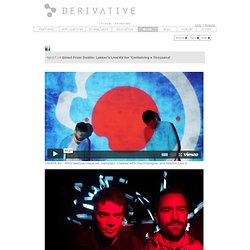 lightdeck
bionicleague.com: Home
VSLZK 2009
Kimchi and Chips
Founder & Artistic Director Working with one of the most elusive and often under-appreciated elements in creating unique atmospheres,Thierry Dreyfus has been deemed as "[the man] who is making the City of Light live up to its name.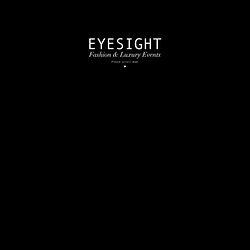 Fashion & Luxury Events » Comptoir des Cotonniers FW 10-11
LIGHT CIBLES - Design Lumière & Architecture - - Lighting Design and Architecture
Thierry Dreyfus
WebHome
Edges
Leo Villareal
Kit Webster
Lumpens
ERNESTO KLAR
hol
Davide Cascio, swiss, artist, contemporary art
IVÁN NAVARRO
We Flashy | stand out in a flash
PROJEKTIL - visual art experiences
PIXINESS - Oeuvre d'art lumineuse, numérique et interactive à échelle urbaine par Axel Morgenthaler
Jason Bruges Studio | Welcome
TILT - concepteurs lumière
HeHe
Nouveautés - Ingo Maurer FR
The Tree, Installation für die Bodegas Vega Sicilia Weinbaugebiet Ribera del Duero, 2013 Der Baum ist Teil eines Lichtkonzepts für die Bodegas Vega Sicilia.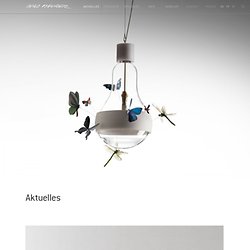 The United States of America is going out of business! But here at the U.S.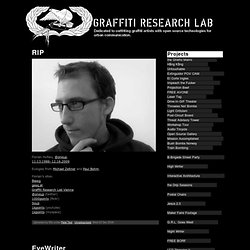 Graffiti Research Lab
Nathan Coley- doggerfisher
Light Installations by Tamar Frank
Bienvenue / site évolutif | Le SAS - Scénographie, Architecture du Spectacle
Bildmaschine
Conception lumière architecturale - concepteur lumière