Biology
Surfing Dolphins @ Jeffreys Bay. Dolphin Saved by World's Tallest Man. Undertoad Thursday Dec 14 12:07 PM December 14, 2006: Dolphins saved by world's tallest man Veterinarians at the oceanarium in Fushun, China had a problem.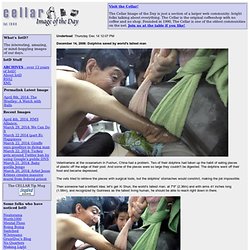 Two of their dolphins had taken up the habit of eating pieces of plastic off the edge of their pool. And some of the pieces were so large they couldn't be digested. Dolphins Understand Syntax. Happy Dolphins. Dolphins Name Themselves With Whistles, Study Says. May 8, 2006 Dolphins give themselves "names"—distinctive whistles that they use to identify each other, new research shows.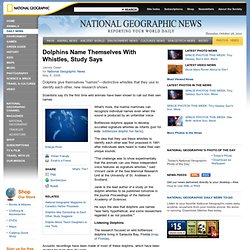 Scientists say it's the first time wild animals have been shown to call out their own names.
---