Inspiration
MillionShort
Million Short is an experimental web search engine (really, more of a discovery engine) that allows you to REMOVE the top million (or top 100k, 10k, 1k, 100) sites from the results set.
SEE programming includes one of Stanford's most popular engineering sequences: the three-course Introduction to Computer Science taken by the majority of Stanford undergraduates, and seven more advanced courses in artificial intelligence and electrical engineering.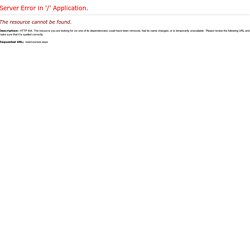 Experiments This is my creative lab and interactive playground. It's focused on the exploration of interaction, visual effects and technologies.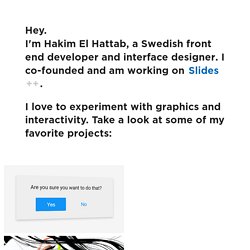 The WebGL Globe is an open platform for geographic data visualization. We encourage you to copy the code, add your own data, and create your own. If you do create your own globe, please share it with us .
Versionista: Track changes to any Web site
3frames
Immersive Labs - Advertising Technology for smarter digital signs
5 Tools to Improve Your Idea Before You Write a Line of Code
Kinected Conference | MIT Media Lab
Good Morning, Doug on Vimeo
REST API - Evri
Table of Contents
jQuery Showcase | MooTools Showcase | Prototype Showcase | Not Coffee… But It's Java