Ed Tech Site & Tools
40 Most Trusted Education Blogs | GetDegrees.com | Get Degrees. By Kevin Phang March 07, 2011 GetDegrees, the most trusted source for higher education issues, is excited to extend its seal of approval to other sites in the sector.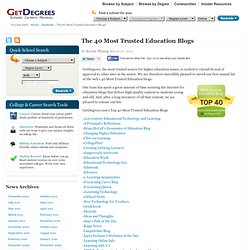 Virtual Middle School Library. Technology Integration. Teaching Channel: Videos, Lesson Plans and Other Resources for Teachers.
- Top 25 Web 2.0 Sites for Education by David Kapuler. 0 Comments January 10, 2011 By: Guest Blogger Jan 10 Written by: 1/10/2011 12:46 PM ShareThis.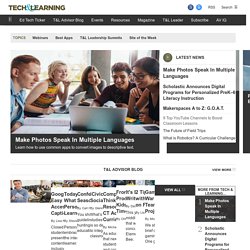 Best Websites for Teaching and Learning.
---