Philosophy
Guide to the Philosophy of Mind. Guide to the Philosophy of Mind Compiled by David Chalmers Since 1997 I have been philosophy of mind editor for the Stanford Encyclopedia of Philosophy.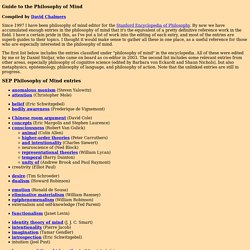 By now we have accumulated enough entries in the philosophy of mind that it's the equivalent of a pretty definitive reference work in the field. I have a certain pride in this, as I've put a lot of work into the editing of each entry, and most of the entries are superb guides to their topics. I thought it would make sense to gather all these in one place, as a useful reference for those who are especially interested in the philosophy of mind. Table of Contents. 40 Belief-Shaking Remarks From a Ruthless Nonconformist. If there's one thing Friedrich Nietzsche did well, it's obliterate feel-good beliefs people have about themselves.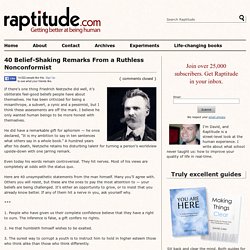 He has been criticized for being a misanthrope, a subvert, a cynic and a pessimist, but I think these assessments are off the mark. I believe he only wanted human beings to be more honest with themselves. He did have a remarkable gift for aphorism — he once declared, "It is my ambition to say in ten sentences what others say in a whole book." Authentic and Eudaimonic. 8 Acts Of Authenticity "It's the best way to figure out what it feels like to be in someone else's head—and that's what helps us to distinguish our own identity .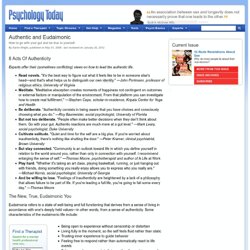 The Analysis of mind, by Bertrand Russell. 35 Education Quotes. Posted by admin on October 20th, 2008 Hope you enjoy reading this list as much as I did putting it together!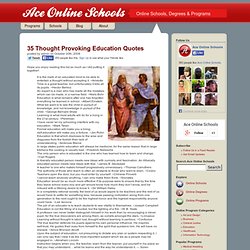 It is the mark of an educated mind to be able to entertain a thought without accepting it. ~AristotleTime is a great teacher, but unfortunately it kills all its pupils. Philosophy since the Enlightenment, by Roger Jones. An Essay by Einstein -- The World As I See It. "How strange is the lot of us mortals!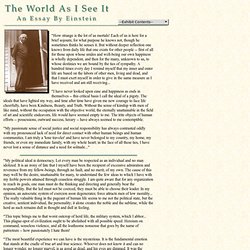 Each of us is here for a brief sojourn; for what purpose he knows not, though he sometimes thinks he senses it. But without deeper reflection one knows from daily life that one exists for other people -- first of all for those upon whose smiles and well-being our own happiness is wholly dependent, and then for the many, unknown to us, to whose destinies we are bound by the ties of sympathy. A hundred times every day I remind myself that my inner and outer life are based on the labors of other men, living and dead, and that I must exert myself in order to give in the same measure as I have received and am still receiving... "I have never looked upon ease and happiness as ends in themselves -- this critical basis I call the ideal of a pigsty.
The ideals that have lighted my way, and time after time have given me new courage to face life cheerfully, have been Kindness, Beauty, and Truth. Code of Conduct.