Accessablity
UI Accessibility Checker - Download: UI Accessibility Checker v.2.0. We are excited to announce the release of AccChecker 2.0!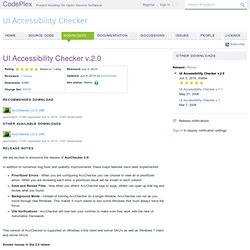 In addition to numerous bug fixes and usability improvements, these major features have been implemented: Prioritized Errors - When you are configuring AccChecker you can choose to view all or prioritized errors. When you are reviewing each error, a prioritized result will be shown in each columnSave and Reload Files - Now when you attach AccChecker logs to bugs, others can open up that log and review what you found.Background Mode - Instead of running AccChecker on a single Window, AccChecker can run as you move through new Windows.
The W3C Markup Validation Service. Home | gpii.net. Web Accessibility Initiative (WAI) - home page. WAI: Strategies, guidelines, resources to make the Web accessible to people with disabilities What WAI Does WAI develops...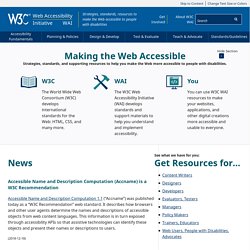 Using an Access Database.
---