Frosting & Fondant
Cream Cheese Frosting. Making Cream Cheese Frosting This really couldn't be much easier, but heck, a couple of photos can't hurt, right?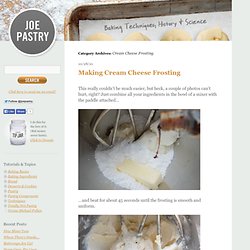 Just combine all your ingredients in the bowl of a mixer with the paddle attached… Hot Fudge Sauce in 99 seconds | The Family Kitchen. I'll never buy hot fudge in a jar again.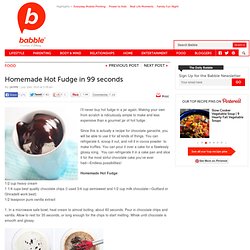 Making your own from scratch is ridiculously simple to make and less expensive than a gourmet jar of hot fudge. Since this is actually a recipe for chocolate ganache, you will be able to use it for all kinds of things. You can refrigerate it, scoop it out, and roll it in cocoa powder to make truffles. You can pour it over a cake for a flawlessly glossy icing.
A Tasty Recipe: That's the Best Frosting I've Ever Had – Tasty Kitchen Blog. I've been intrigued with this frosting recipe for months, not just because of its alluring title, but also because if its ingredients.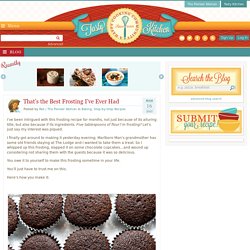 Five tablespoons of flour? In frosting? Let's just say my interest was piqued. I finally got around to making it yesterday evening; Marlboro Man's grandmother has some old friends staying at The Lodge and I wanted to take them a treat. How to Make Marshmallow Fondant. This time I decided to make it with those mini fruit flavored marshmallows.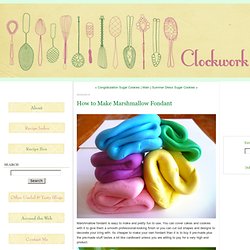 I had to sort them by colour first. I figured they would add a little bit of flavor to the fondant so I wouldn't have to add much flavoring oil. I use gel colours to dye my fondant but regular food colouring will work too. You won't be able to get really dark colours without making your fondant sticky, but for lighter colours you can just even it out with more icing sugar. I also had lemon oil and coconut flavoring on hand.. oh la la the value brand (which still works fine). Mozilla Firefox.
---