Crafts
*The Graphics Fairy* Ashley's Fall Apothecary. So, Whitney shared with you all her version of the mason jar turned apothecary idea we saw at Michael's (still cannot for the life of me find what magazine it was in ~ if you have seen it let us know!).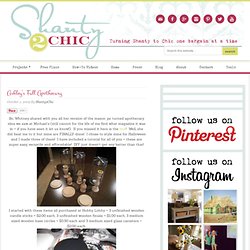 If you missed it here is the link! Well, she did beat me to it but mine are FINALLY done! I chose to style mine for Halloween and I made three of them! I have included a tutorial for all of you ~ these are super easy, versatile and afforadable!
Fabric. Knick Knacks. Photography. Scrapbooking / Paper. Most favorited all-time. 5 Great Craft Sites to Bookmark Now! | Leslieanne | Just for Fun | HandmadeNews.org. Back in the days before the Internet was born, artists and crafters had to rely on "real life" lessons and exchanging knowledge with fellow artisans to pick up new skills.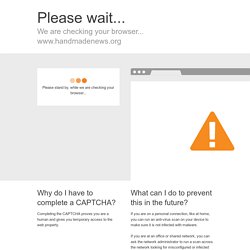 Techniques were passed down through families, creating new generations of makers of beautiful things. Those traditions still exist now, as well they should, but we now also have a whole world wide web full of tutorials and inspiration at out fingertips, which can only be a good thing for those of us with a thirst for crafting knowledge! To that end, here are 5 great websites that every artist should have bookmarked: Great Websites for Crafters Illustration Friday. A Woodworker's Bench Notes, your source for plans, jigs and information.
All Featured Projects | Cut Out.
---