Crafts
So, Whitney shared with you all her version of the mason jar turned apothecary idea we saw at Michael's (still cannot for the life of me find what magazine it was in ~ if you have seen it let us know!).
Ashley's Fall Apothecary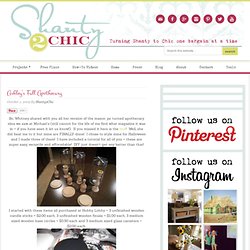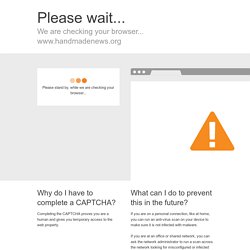 5 Great Craft Sites to Bookmark Now! | Leslieanne | Just for Fun | HandmadeNews.org
Back in the days before the Internet was born, artists and crafters had to rely on "real life" lessons and exchanging knowledge with fellow artisans to pick up new skills. Techniques were passed down through families, creating new generations of makers of beautiful things.
A Woodworker's Bench Notes, your source for plans, jigs and information