Career
The Career Thought Leaders , a think tank for career industry leaders, recently released a career trends white paper that was the culmination of dozens of brainstorming meetings held across the world to identify and discuss trends and best practices in multiple areas of the job search .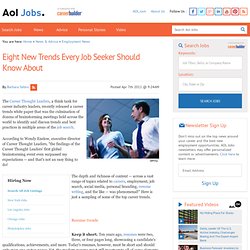 Eight New Trends Every Job Seeker Should Know About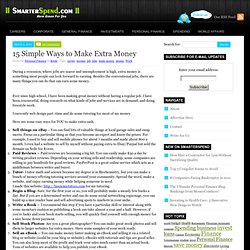 Posted in Personal Finance by Kevin | Tags: career , income , job , jobs , make money , money , Work
You love making pastries and you do it well. It's just a hobby, yet your friends and family always tell you how tasty your treats are.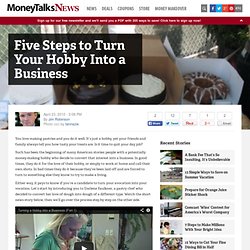 Five Steps to Turn Your Hobby Into a Business
In my previous post , I discussed the challenges for shy (or introverted ) people in the job market. I offered some general advice, but in this post I'd like to highlight ten things you can do (or think about) that might give you the edge in the very situations you prefer to avoid. 1.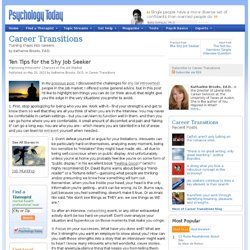 Career Change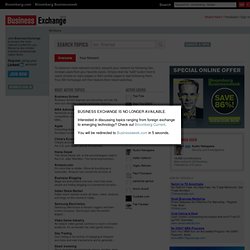 Switching jobs is one thing, but changing careers is an even bigger challenge. This topic covers today's best strategies and advice for executive, managerial, and professional career changers. Career Change is part of Business Exchange, suggested by Phil Rosenberg.
Top 10 Tools for Landing a Better Job
From the first Google search to the last interview, you can boost your odds at landing a better job with the right preparation.