Ideas
Grow Some Moss in Your Bathroom
ANIMAL Teachers Resourcefulness Well adapted to coping with life in the frozen North, Arctic Fox is known for her distinctive bushy white coat. Small and compact, She conserves her body heat. Unlike her Fox Cousins, Arctic Fox's ears are short and rounded.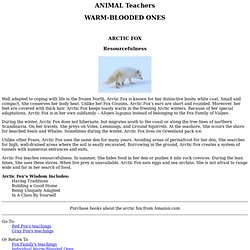 ANIMAL Teachers: Warm-Blooded Ones: Arctic Fox
The Papervore on Vimeo
AMAZING: World Facial Averages
A Skin Color Map of the World
Amazing Design: 10 photos of the Blob house | Daily Dawdle
The mysterious Moon Melon, with it's deep, vivid blue color, is said to come from Japan with a unique ability to change the taste of other foods with just a few bites. But like many things found on the internet that seem too weird to be true, the Moon Melon is just that. The exotic fruit has made quite a recent stir, thought the circulating image was reported to be a couple of digitally altered slices of plain ol' watermelon by The Daily Dot in July of 2012.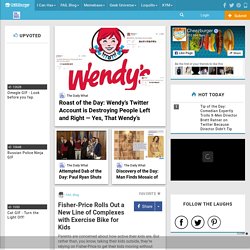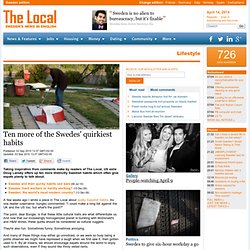 Published: 03 Sep 2010 13:37 GMT+02:00Updated: 03 Sep 2010 13:37 GMT+02:00 Taking inspiration from comments make by readers of The Local, US exile Doug Lansky offers up ten more distinctly Swedish habits which often give expats plenty to talk about. A few weeks ago I wrote a piece in The Local about quirky Swedish habits. As one reader (username: bungle) commented: "I could make a long list against the UK and the US too, but what's the point?"
Ten more of the Swedes' quirkiest habits
Åke Daun
Åke Daun, född 1936, professor emeritus i etnologi vid Stockholms universitet, innan dess professor vid Nordiska museet (1981-2001). Han är också författare till ett flertal böcker. Förändring, arbetarprotester och förortsliv[redigera | redigera wikitext] Daun bidrog starkt till förändringen av svensk etnologi, vilken inleddes från slutet av 1960-talet. Etnologiämnet i Sverige blev från den tiden mer sociologiskt och antropologiskt inriktat.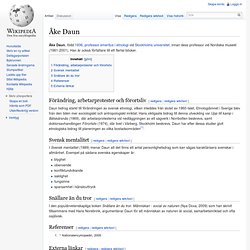 Stress Free Living with Less | elevatedsimplicity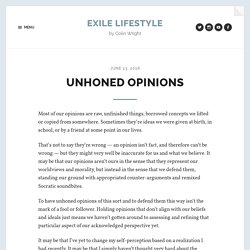 Entrepreneurship, Minimalism and Travel with Colin Wright
I've got a new book on shelves today, entitled Ordovician. It's a time-travel adventure featuring a history nerd athlete from the future (named Ordovician) who takes on the roles of historical figures to compete in the only sport that still exists within his utopian society. It's fun. It's also free on Amazon, today through Thursday, January 16. I'd love it if you'd pick up a copy and give it a read. And I'd love you forever if you'd leave me a review.
What is mnmlist.com? It's a site by Leo Babauta of Zen Habits. It's about minimalism, and why it's important today. It's about stuff, and how it has come to overwhelm us. It's about distractions and commitments and a neverending task list.
» about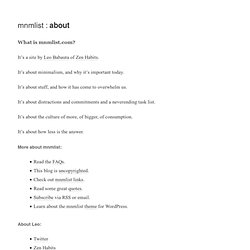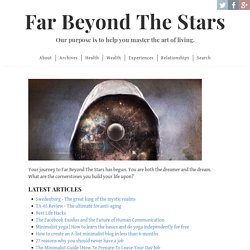 In the future, cyborgs and humans live amongst each other. Technology is invisible and evolving at an exponential rate. When you look up at the night sky, this story is taking place far beyond all of those distant stars. Support this work Far Beyond The Stars is written on a donation basis.
Far Beyond The Stars | Live a Minimalist Lifestyle and Work from Anywhere
Of all forms of literature, however, the essay is the one which least calls for the use of long words. The principle which controls it is simply that it should give pleasure; the desire which impels us when we take it from the shelf is simply to receive pleasure. Everything in an essay must be subdued to that end.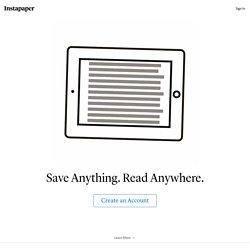 Simplicity Takes Desire for Change & Not Courage | LifeExcursion
(An aside: Check out Sam article here and Courtney's article here as we blogging-style discuss our own opinion about Simplicity and Courage) (2nd Aside: Don't forget to check out week 2 of OngoingConvo) It takes courage to run into a burning home to save a person.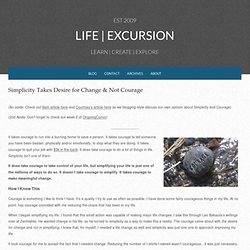 thesimplerlife | live consciously.
How to Be Adventurous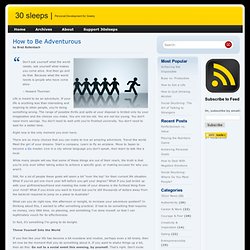 Don't ask yourself what the world needs; ask yourself what makes you come alive. And then go and do that. Because what the world needs is people who have come alive.– Howard Thurman Life is meant to be an adventure. If your life is anything less than interesting and inspiring to other people, you're doing something wrong.
Radical Honesty
Dead Man Walking
Wade Davis
Society to Advance Indigenous Vernaculars of the United States
Hans Henning Ørberg
Whittled Down
Forkless-Bicycle-01