Google Apps/Educación
Professional blog | 21st Century Educator
6 Nifty Ideas For Using Google Apps In The Classroom
Over the past few weeks I have collected some great classroom resources surrounding the use of Google for various classroom activities. Here are a few of my favorites.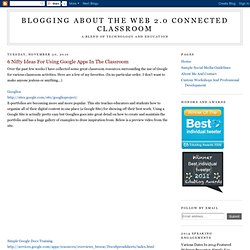 Ten Reasons to use Google Apps Education Edition at your school or University
September 19th, 2010 // 7:31 am @ admin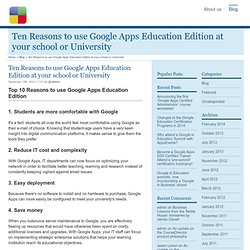 Google has been working hard to continually update their suite of tools recently.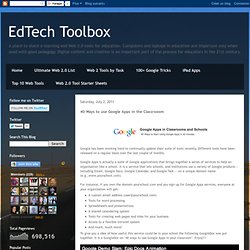 40 Ways to use Google Apps in the Classrooom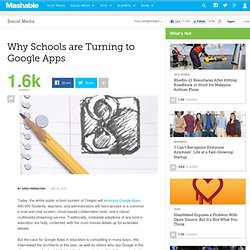 Today, the entire public school system of Oregon will embrace Google Apps. 400,000 Students, teachers, and administrators will have access to a common e-mail and chat system, cloud-based collaboration tools, and a robust multimedia streaming service. Traditionally, statewide adoptions of any kind in education are hotly contested, with the most minute details up for extended debate. But the case for Google Apps in education is compelling in many ways.
Why Schools are Turning to Google Apps
©2007, Helen C.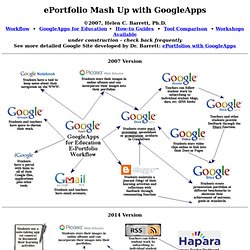 Chromebooks for Education Chromebooks are fast, portable computers that give students access to the web's rich educational tools & resources. These devices are easy to manage and affordable, starting at $229 and including Google Apps for Education for free. Visit site Google Apps for Education