Information
Kitchen Helpers. I found these helpful charts last week and just had to share!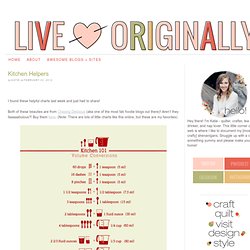 Both of these beauties are from Chasing Delicious (aka one of the most fab foodie blogs out there)! Aren't they faaaaabulous?! Color your Food with Food Finish by The Deli Garage. Kitchen Tip: Caring for Cast Iron Cookware. Kitchen Tips & Tricks | 52 comments Caring for cast iron cookware might seem like a chore, but it's a chore that doesn't take as much time as you'd think and is honestly completely worth the time.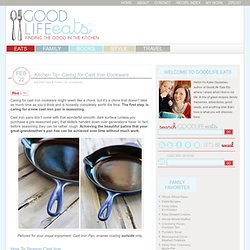 The first step in caring for a new cast iron pan is seasoning. Cast iron pans don't come with that wonderful smooth, dark surface (unless you purchase a pre-seasoned pan) that skillets handed down over generations have. In fact, before seasoning they can be rather rough. Achieving the beautiful patina that your great-grandmother's pan has can be achieved over time without much work. Food Down the Road - Seasonal Food Chart. Make A Cookbook Easily - TasteBook, the #1 Recipe Book. Spice Advice.
---