Information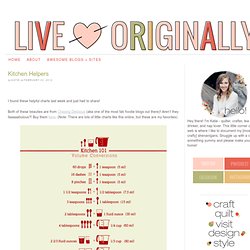 I found these helpful charts last week and just had to share! Both of these beauties are from Chasing Delicious (aka one of the most fab foodie blogs out there)! Aren't they faaaaabulous?!
Kitchen Tips & Tricks | 52 comments Caring for cast iron cookware might seem like a chore, but it's a chore that doesn't take as much time as you'd think and is honestly completely worth the time.
Kitchen Tip: Caring for Cast Iron Cookware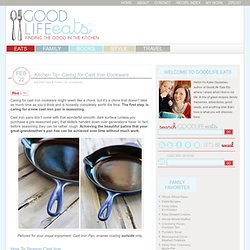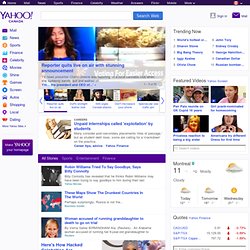 There are not many things that smell better than a fresh baked loaf of bread. With a little bit of work, you can achieve that in your own home. While it is not difficult, it can be time consuming. I suggest you plan to attempt your first loaf of bread during a time when you will be at home for about four hours. Baking bread from scratch is a little like doing laundry. You work for a few minutes and then you are free to do something else while the machine works.
How to Make Homemade Bread from Scratch - Associated Content from Yahoo! - associatedcontent.com
Food Down the Road - Seasonal Food Chart