Francofonia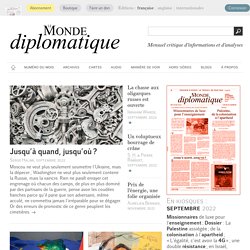 Le temps des jacqueries ; nouvelle bataille du Pacifique autour d'un archipel ; dossier : au grand jeu des nationalités ; la France en Centrafrique ; jours d'après-guerre au Congo ; Irak-Syrie, mêmes combats ; le monde selon Téhéran ; le Paraguay dévoré par le soja ; tourisme chamanique en Amazonie péruvienne ; « Lune Lenvers », extrait d'une bande dessinée de Blutch ; le rendez-vous manqué de la gauche et de la politique locale ; comment l'obsession sécuritaire fait muter la démocratie ; partitions (ex-)yougoslaves ; l'énergie verte, voilà l'ennemi ; supplément couverture santé universelle.
Français interactif
Littérature de langue française en ligne
@import '/languages/includes/widgets/potd/css/potd.css'; @import '/languages/css/phase2/shared.css'; British Broadcasting Corporation Home Accessibility links This page hasn't been updated for a while. We've left it here for reference More information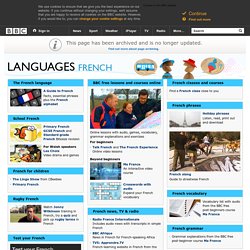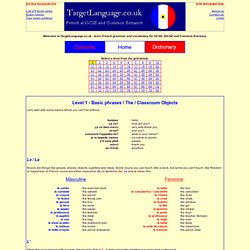 TargetLanguage.co.uk - Level 1 - Basic phrases / The / Classroom Objects
Level 1 - Basic phrases / The / Classroom Objects Let's start with some basics which you can't do without. Le / La Nouns are things like people, places, objects, qualities and ideas. Some nouns you can touch, like a book, but some you can't touch, like freedom or happiness.