Style
Influence x Olsen
Fluffy Fashion Forward
Violet Bella // Roots and Feathers
What Would a Nerd Wear
Orchid Grey
Fashion makes the world go round
who is she | uk lifestyle blog
WhatIWore: With the New Year just around the corner, it's time for me to get prepped for another Whole 30 Challenge. Last January was my first go at it and I saw amazing results. While I've stuck to a balance of about 80/20 true paleo, the Holidays have been a little gluttonous and I'm ready to clean up my diet! In today's post, I'll be sharing how I prep my kitchen and create my grocery list to start the Whole 30 off on the right foot.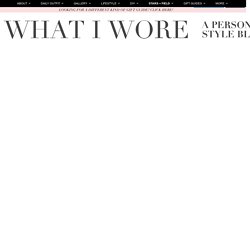 buy now, blog later
Steal her style
Valentino Resort 2014. I found this collection interesting. Some of the skirts and dresses seemed school girlish in a childish, naive way in my eyes but still there's something about these outfits that captivate me. The military feel is undeniable but seems to make the outfits come together for me. Whether it's the colours used or the tone-in-tone of these outfits I can't seem to put my finger on it but it does captivate me.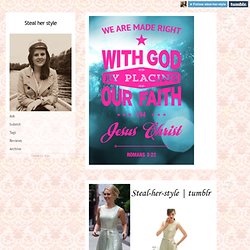 my thrifty chic
Squiggles & Scribbles
Girl Obsessed
my edit.
Little Miss Violet
That's Peachy: UK Style & Fashion Blog
Pearls and Poodles
short of something
In Honor Of Design
Crochet Clouds
blog.boohoo.com
Avenue M
Style Fashion Vintage Baby
M O O R E A S E A L
THIS.IS.WHAT I.DO
Streets of Sparkle
Poor & Pretty