Style
Influence x Olsen. Fluffy Fashion Forward. Violet Bella // Roots and Feathers. What Would a Nerd Wear. Orchid Grey. Fashion makes the world go round. Who is she | uk lifestyle blog. What I Wore. WhatIWore: Yesterday was a pretty good day.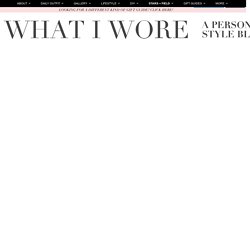 It was warm enough to ditch my trench by noon and I had some promising doctor's appointments that left me feeling a lot more optimistic (baby is fine, I'm just dealing with some issues that I hope are resolved soon!). Outfit wise, another super simple combo - skinny jeans, a crisp white tee, classic trench and flats and a great fringed spring scarf. A great basic look for any woman, pregnant or not! Buy now, blog later. Steal her style. Valentino Resort 2014.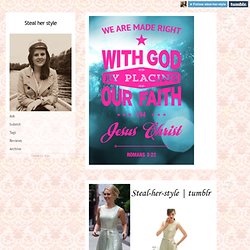 I found this collection interesting. Some of the skirts and dresses seemed school girlish in a childish, naive way in my eyes but still there's something about these outfits that captivate me. The military feel is undeniable but seems to make the outfits come together for me. Whether it's the colours used or the tone-in-tone of these outfits I can't seem to put my finger on it but it does captivate me. Oh the lovely things.
Atlantic-Pacific. My thrifty chic. Squiggles & Scribbles. Girl Obsessed. My edit. Eat Drink Chic. ...love Maegan ~ Fashion, DIY, Home, Lifestyle. Little Miss Violet. That's Peachy: UK Style & Fashion Blog. Pearls and Poodles. Short of something. In Honor Of Design. Crochet Clouds. Blog.boohoo.com. Avenue M. Style Fashion Vintage Baby. M O O R E A S E A L. THIS.IS.WHAT I.DO. Creatively In Fashion. Streets of Sparkle. Poor & Pretty.
---