GigaPixels
Gigapixel ArtZoom
krpano.com - EBC_Pumori_050112_8bit_FLAT
Welcome to Earth!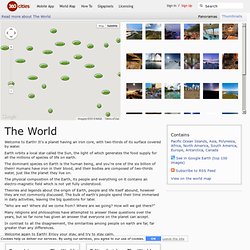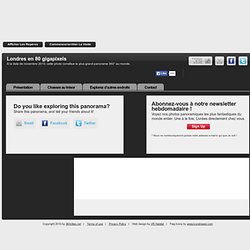 À propos de cette photo Il s'agit d'une photo panoramique de 80 gigapixels, fabriquée à partir de 7886 images individuelles. Ce panorama a été photographié à partir du sommet de l'édifice Centre Point, situé dans le centre-ville de Londres, durant l'été 2010. Nous espérons que cette photo rend compte d'une manière inédite des différents sites touristiques de même que de l'énergie de Londres, afin que vous puissiez faire la connaissance de l'une des villes exceptionnelles de ce monde - où que vous soyez à l'heure actuelle.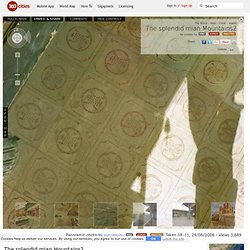 The splendid mian Mountains2
Shanxi located at Mt. Taihang west, east of Yellow River. Name of the Shanxi, because of occupies Mt. Taihang west to acquire fame. Was called since old times "Biaolishanhe". Spring and Autumn Period time, most districts for Jin all, therefore abbreviation "Jin"; The Warring States initial period, Han, Zhao, Wei three divide the Jin, because and calls "the Three-Jin".
Editors' Picks Check out our newest extraordinary panoramas, hand-picked by our staff and published by the best photographers in the world every day on 360Cities. Take a look... View the 360Cities World Map We are the web's largest and fastest growing collection of interactive panoramic images from around the world. Take a look...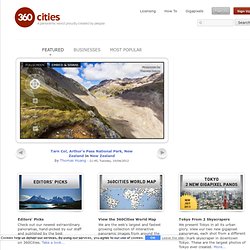 Lingyin scenic Hangzhou - klippe imaging - to uncover the story group of monks carved
EL CAPITAN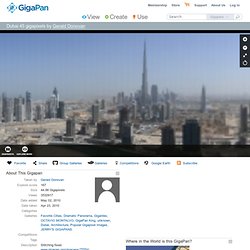 Want to add this gigapan to your favorites? or now. now to add this Gigapan to a group gallery. now to add this Gigapan to a gallery. About This Gigapan
Dubai 45 gigapixels
Gigapixel-Dresden.de
The picture was made with the Canon 5D mark II and a 400mm-lens. It consists of 1.665 full format pictures with 21.4 megapixel, which was recorded by a photo-robot in 172 minutes.
Downtown Vancouver 10 Gigapixels