Search&visualisation tools
Google Image Swirl
Earlier this year http://babelfish.yahoo.com was shut down. The Pipes translate module relied on this service and has also been deprecated. Pipe developers have been looking for a solution to this gap. One of the available free solutions we've been … more We are introducing a new module, the XPATH Fetch Page.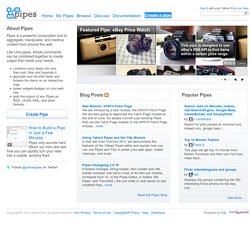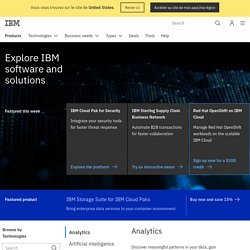 Try out the newest version of IBM Many Eyes! New site design and layout Find visualization by category and industry New visualization expertise and thought leadership section Expertise on the Expert Eyes blog Learn best practices to create beautiful, effective visualizations New, innovative visualizations from the visualizations experts of IBM Research
Dollars for Docs - ProPublica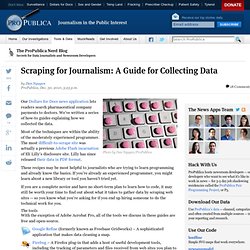 Photo by Dan Nguyen/ProPublica Our Dollars for Docs news application [1] lets readers search pharmaceutical company payments to doctors. We've written a series of how-to guides explaining how we collected the data.
US population by state