Writing
Get flash to fully experience Pearltrees
English 50 – Intro to Creative Writing: Exercises for Story Writers More Exercises: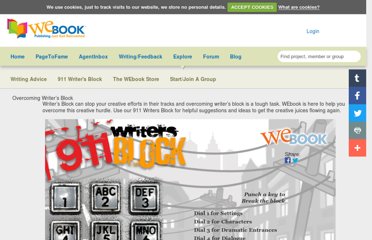 Community picked writing Not a member?
Bruce Sterling bruces@well.com Literary Freeware: Not for Commercial Use A Workshop Lexicon The "Paragons" Iteration -- from PARAGONS: TWELVE MASTER SCIENCE FICTION WRITERS PLY THEIR CRAFT edited by Robin Wilson St Martin's Press 1996 ISBN 0-312-14032-1 People often ask where science fiction writers get their ideas. They rarely ask where society gets its science fiction writers. In many cases the answer is science fiction workshops.