Paintings/drawings
Keira Rathbones Typewriter Art. - my love for you is a stampede of horses.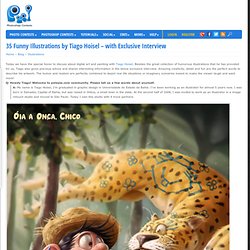 Today we have the special honor to discuss about digital art and painting with Tiago Hoisel . Besides the great collection of humorous illustrations that he has provided for us, Tiago also gives precious advice and shares interesting information in the below exclusive interview. Amazing creativity, detail and fun are the perfect words to describe his artwork.
Jenny Mörtsell
Rajacenna on deviantART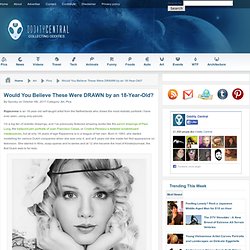 Rajacenna is an 18-year-old self-taught artist from the Netherlands who draws the most realistic portraits I have ever seen, using only pencils. I'm a big fan of realistic drawings, and I've previously featured amazing works like the pencil drawings of Paul Lung, the ballpoint pen portraits of Juan Francisco Casas, or Cristina Penescu's detailed scratchboard masterpieces, but at only 18 years of age Rajacenna is in a league of her own. Born in 1993, she started modelling for various Dutch companies when she was only 4, and at 5 years old she made her first appearance on television.
Illustrations by Norman Duenas @ Inspiration Hut
Telegrafix Takes Another Take on Popular Characters & Randommization - StumbleUpon
The Polymer Musings of Meredith Dittmar :: koikoikoi.com - Visual Arts Magazine, graphic design, illustration, photography, interviews, inspiration, tutorials
a time to get: Inside Out
Here is a collection of posters by graphic artist Kazumasa Nagai from the 1960s and 1970s.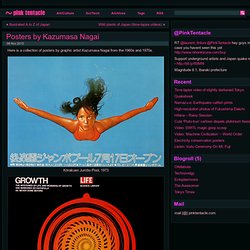 Article by James Pond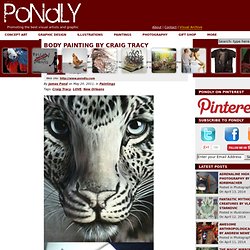 - StumbleUpon
It's almost as if Alexandra Pacula paints what she sees while driving drunk at 100 mph.