Economics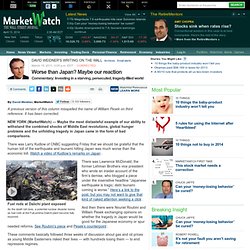 Worse than Japan? Maybe our reaction David Weidner's Writing on the Wall
By David Weidner , MarketWatch
Agent-based social simulation (or ABSS) ( Li et al. 2008 ) ( Davidsson 2002 ) consists of social simulations that are based on Agent-based modeling , and implemented using artificial agent technologies.
Agent-based social simulation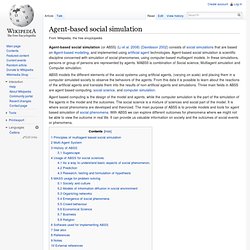 Decentralised system
Sugarscape - Growing Agent-based Artificial Societies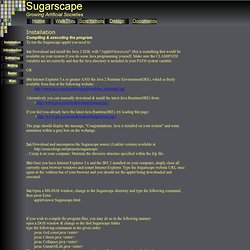 To run the Sugarscape applet you need to: 1a) Download and install the Java 2 SDK with "AppletViewer.exe" (this is something that would be available on your system if you do some Java programming yourself. Make sure the CLASSPATH variables are set correctly and that the Java directory is included in your PATH system variable.
Sugarscape is a model artificially intelligent agent-based social simulation following some or all rules presented by Joshua M.
Sugarscape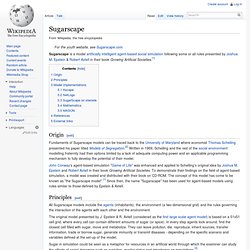 The term "Pareto principle" can also refer to Pareto efficiency . The Pareto principle (also known as the 80–20 rule , the law of the vital few, and the principle of factor sparsity ) states that, for many events, roughly 80% of the effects come from 20% of the causes. [ 1 ] [ 2 ] Business-management consultant Joseph M.