Websiteplanting
Logged out
Tutorials and Courses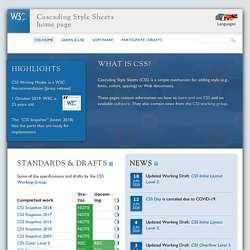 What is CSS? Cascading Style Sheets (CSS) is a simple mechanism for adding style (e.g., fonts, colors, spacing) to Web documents. These pages contain information on how to learn and use CSS and on available software.
Cookwood Press - Elizabeth Castro - HTML Books
Navigationshilfen / Quickbar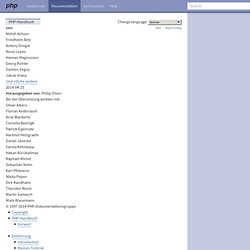 Edit Report a Bug PHP-Handbuch ¶ von: Mehdi Achour Friedhelm Betz Antony Dovgal
Was kann PHP?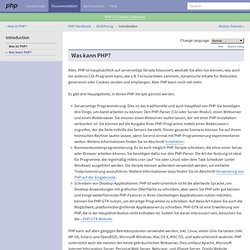 Alles. PHP ist hauptsächlich auf serverseitige Skripte fokussiert, weshalb Sie alles tun können, was auch ein anderes CGI-Programm kann, wie z.B. Formulardaten sammeln, dynamische Inhalte für Webseiten generieren oder Cookies senden und empfangen.