Websiteplanting
Logged out
Tutorials and Courses - W3C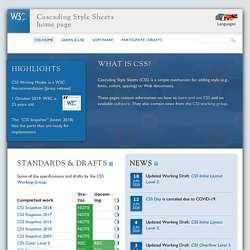 What is CSS? Cascading Style Sheets (CSS) is a simple mechanism for adding style (e.g., fonts, colors, spacing) to Web documents. These pages contain information on how to learn and use CSS and on available software.
CSS Reference
Cookwood Press - Elizabeth Castro - HTML Books
Navigationshilfen / Quickbar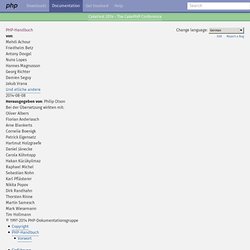 von : Mehdi Achour Friedhelm Betz Antony Dovgal
Was kann PHP?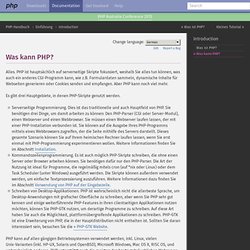 Alles. PHP ist hauptsächlich auf serverseitige Skripte fokussiert, weshalb Sie alles tun können, was auch ein anderes CGI-Programm kann, wie z.B. Formulardaten sammeln, dynamische Inhalte für Webseiten generieren oder Cookies senden und empfangen. Aber PHP kann noch viel mehr. Es gibt drei Hauptgebiete, in denen PHP-Skripte genutzt werden. Serverseitige Programmierung.