Websiteplanting
Logged out
Tutorials and Courses - W3C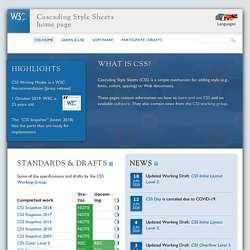 What is CSS? Cascading Style Sheets (CSS) is a simple mechanism for adding style (e.g., fonts, colors, spacing) to Web documents. These pages contain information on how to learn and use CSS and on available software.
Cookwood Press - Elizabeth Castro - HTML Books
Hi, I'm Elizabeth Castro (though everyone calls me Liz). Welcome to my web site. I write computer books that start at the beginning without treating you like an idiot. My books use step-by-step instructions and clear, beautiful examples—often with lots of pictures of Barcelona—to clearly illustrate how to achieve concrete results, whether it be publishing an ebook, creating a Web page, formatting that page with CSS, or tweaking the CSS for your Blogger blog. My computer books are published by Peachpit Press, the leading publisher of web and design books, based in Berkeley, California.
Navigationshilfen / Quickbar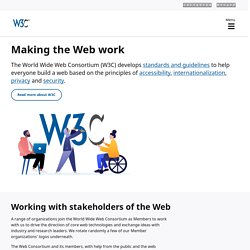 A reminder for people interested in the joint W3C/IAB "STRINT" workshop: The deadline for submitting position papers is Wednesday 15 January 2014. The workshop pages explain how to submit. The main theme of the workshop is pervasive monitoring and how (future) Internet protocols can be protected against it.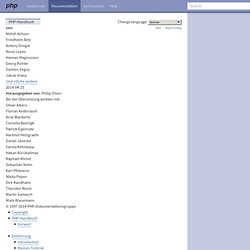 PHP 5.4.27 Released Edit Report a Bug PHP-Handbuch ¶ von: Mehdi Achour Friedhelm Betz
Was kann PHP?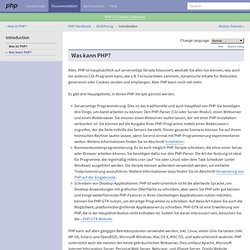 Alles. PHP ist hauptsächlich auf serverseitige Skripte fokussiert, weshalb Sie alles tun können, was auch ein anderes CGI-Programm kann, wie z.B. Formulardaten sammeln, dynamische Inhalte für Webseiten generieren oder Cookies senden und empfangen.