Cooking
The Viceroy - Buntingford - SG9 | Indian Takeaway | Online Menu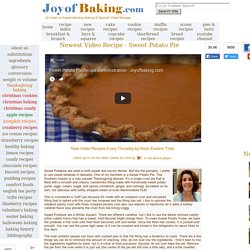 Contact Us Privacy Policy Joyofbaking On Twitter Stephanie Jaworski+
goodtoknow Recipes Your search results Showing 1-12 of 120 results Next 'This is the proper way to make shepherd's pie,' according to this timeless 1937 Woman's Weekly recipe.
mince recipes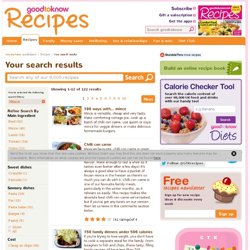 Seafood Recipes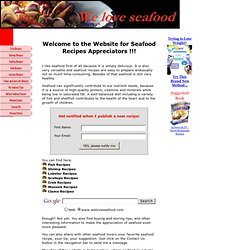 I like seafood first of all because it is simply delicious. It is also very versatile and seafood recipes are easy to prepare andusually not so much time-consuming. Besides of that seafood is still very healthy. Seafood can significantly contribute to our nutrient needs, because it is a source of high-quality protein, vitamins and minerals while being low in saturated fat.
Save With Jamie Jamie's latest book, Save with Jamie, and tie in TV series, Jamie's Money Saving Meals, has seen Jamie take you through his favourite tips and tricks to help you "shop smart, cook clever and waste less." If you missed the series, don't panic, you can catch up on 4OD or head to our Save with Jamie hub for daily tips, inspiration from readers and some of our favourite recipes from the book.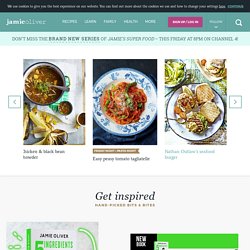 Cookitsimply
World Recipes: Categorized by Country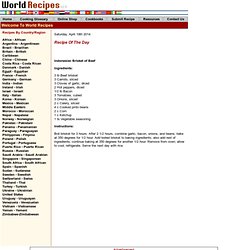 Wednesday, January 15th 2014 Recipe Of The Day Moroccan Beef Stew Ingredients: 2 lb Chuck roast (bite-size) 1/2 c Chopped onion 1/4 ts Cumin 2 c Juice/water 3 tb Flour 2 Cloves minced garlic 1/4 ts Ginger 1/2 ts Paprika 2 ts Salt 1 c Sliced carrots 1/8 ts Cayenne pepper 1/4 ts Coriander 2 tb Vegetable oil 3 sm Tomatoes, wedged 1 c Chopped celery 1/4 ts Turmeric parsley flakes 20 oz Pineapple chunks Instructions:
Persian
Chinese
Chinese cuisine has become a staple world food, loved by people in all countries and of all walks of life. A third of the world's population enjoys Chinese food every day, because it offers dishes that are known to be some of the tastiest and unique in the world. Although it started off in China, the trend of this oriental cuisine has become widespread in the Western world, exemplifying the quality and lovability of Chinese food.
Indian
In the Mediterranean diet it is typical to begin the food with succulent starters to open up the appetite. Either in complete portions or in half rations - the famous 'tapas' – appetizers are usually served before the food. Of the endless variety of starters that is possible to find - there is not town that doesn't have his own - we introduce a selection that we believe you will really enjoy. Foie Toast with Jamon Ibérico: This extraordinary and Special Ham deserves its own space.
Spanish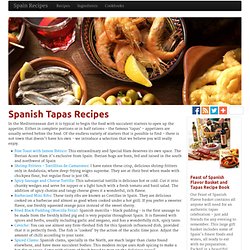 Mastering the art of French cooking takes little more than a minimally stocked kitchen, a bit of time, and a few easy French recipes. Start small, with one or two recipes that pique your interest, and then work your way up to a complete meal using these easy recipes. Appetizer Recipes Appetizers – or hors d'oeuvres – are a great way to begin cooking French food. These recipes are usually very forgiving and can be adapted to the ingredients you prefer. Salad Recipes
French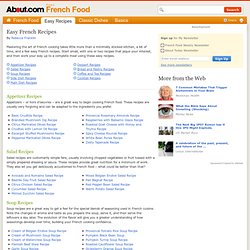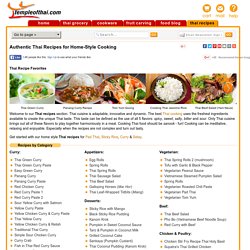 Welcome to our Thai recipes section. Thai cuisine is adaptable, innovative and dynamic. The best Thai cooking uses the freshest ingredients available to create the unique Thai taste. This taste can be defined as the use of all 5 flavors: spicy, sweet, salty, bitter and sour. Only Thai cuisine brings out all of these flavors to play together harmoniously in a meal.
Ingredients: 1 Cup Couscous 1 1/2 Pounds Tofu — cubed 1 Onion — chopped 1 Cup Carrots — sliced 1 Cup Celery — sliced 1 Cup Mushrooms — sliced 1/2 Cup Walnuts — chopped 1 Can Chickpeas 1 Can Tomato Sauce 1/2 Cup Raisins 1 1/2 Cups Water 2 Teaspoons Curry Powder 1/4 Teaspoon Cayenne 1 Teaspoon Paprika 1 Teaspoon Salt Preparation: In large pan, brown tofu, onion, carrots, celery, mushrooms, nuts. Add remaining ingredients, bring to boil, cover and simmer for 40 minutes. Couscous: Boil 1-1/2 cup water with 2 tablespoon oil.
Moroccan

Italian food has evolved through decades of political and social changes, with its recipes being traced back even in 4th century BC. Major changes took place with the origination of the New World that helped to shape the Italian cuisine with introduction of the items like tomatoes, potatoes, bell, maize and pepper, which are the main parts of the food although they were not introduced until 18th century. Italian food is not only very regional, but is also considered to be very seasonal with high demands placed by people for fresh seasonal produce. Dishes and ingredients differ by region. There are many dishes that have now become both regional as well as national.