Design with Adobe
Learning a new software application can be a daunting task, especially when tackling an application that's as deep as Adobe Illustrator! Thankfully there's a colection of Illustrator veterans who are generous enough to take the time to document the basics, allowing new users to grasp the initial workings and gain a know-how of the tools and core techniques. This collection of hand-picked tutorials cover various tools, and provide plenty of useful hints and tips. Together they form a super handy resource for any beginner looking to get their brains wrapped around Adobe Illustrator. Learn Illustrator CS3 in 30 Days This in-depth 30 day course from Vector Diary is one of the most useful courses out there.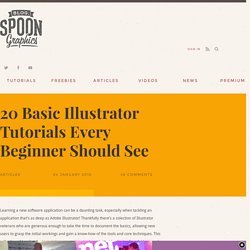 Welcome to texturemate; my personal online repository for other graphic artists, web designers, or 3D modelers like myself. At texturemate, you will find my completely original texture photographs, texture packs, stock images, brush packs, or any other resource I manage to create and share for you. Here, you are allowed to obtain anything for free for commercial or non-commercial use! All stock texture photographs have been taken by myself and are available in resolutions of 10 Megapixels or higher.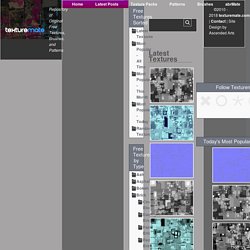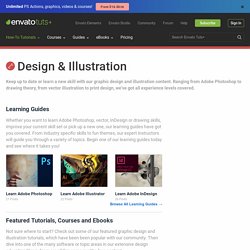 One of the biggest advantages of the Adobe Creative Cloud is the speed at which new features can ... One of the biggest advantages of the Adobe Creative Cloud is the speed at which new features can be deployed. When the Adobe Creative Cloud was first announced, Adobe promised that their software would be updated much more frequently than in the past. Recently, Adobe made good on that promise and announced some new updates to Photoshop, as well as some of their other applications.
100+ Useful Textures for Your Next Photo Manipulation Project |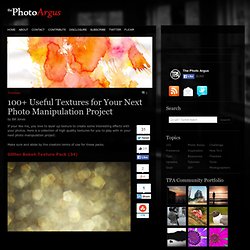 Freebies by Bill Jones 1inShare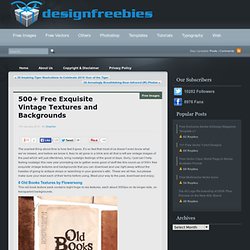 The scariest thing about time is how fast it goes. It's so fast that most of us doesn't even know what we've missed, and before we know it, they're all gone in a blink and all that is left are vintage images of the past which will just oftentimes, bring nostalgic feelings of the good ol'days. Sorry, I just can't help feeling nostalgic this new year prompting me to gather some good ol'stuff like this round-up of 500+ free exquisite vintage textures and backgrounds that you can download and use right away without the hassles of going to antique shops or searching in your granma's attic. These are all free, but please make sure your read each of their terms before using.
Image of the week: 4-18-14 Well it was a quick turnaround this week due to Photoshop World, but there were some really lovely images that made it into folks portfolios this week, and yes I do realize that I am a little portrait heavy today, but these are the ones that grabbed my eye. Also in the spirit of pushing… Read More →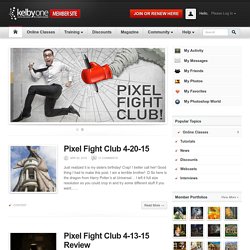 Kelby TV Shows | Kelby TV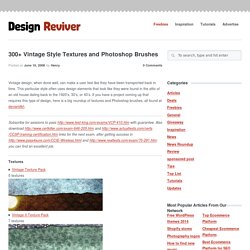 This post is a roundup of latest free web design resources released during the month of March. This collection includes patterns, icons, themes, and… Continue Reading → This post is a roundup of latest free web design resources released during the month of February. This collection includes ui kits, insignias, backgrounds,… Continue Reading →