My Random Brain
Cute Comedy with Kawaii Cartoon Fruit - Fruity Cuties
Who said that ice cubes should be cube-shaped? Silicone ice cube trays can create any shape we want – from snowflakes to brains and guns. So, why not spice up your next party with one of these creative custom shaped ice cubes? 1. Lego Ice Cubes Everyone loves Lego!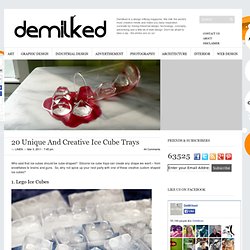 Sarah Lambson's Taste Test Results on Etsy
In honor of the end of the semester, I present the following in-class exam. I've been told you can find this in William Nivak's "The Big Book of New American Humor." INSTRUCTIONS Read each of the following fifteen problems carefully. Answer all parts to each problem. Time limit: 4 hours. Begin immediately.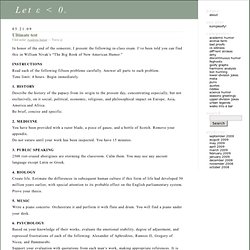 Today is the Day