Home & Garden
Survive the Apocalypse In Style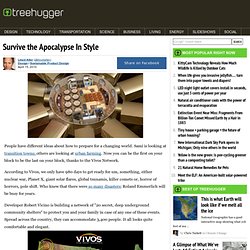 People have different ideas about how to prepare for a changing world. Sami is looking at transition towns; others are looking at urban farming. Now you can be the first on your block to be the last on your block, thanks to the Vivos Network. According to Vivos, we only have 980 days to get ready for um, something, either nuclear war, Planet X, giant solar flares, global tsunamis, killer comets or, horror of horrors, pole shift. Who knew that there were so many disasters; Roland Emmerlich will be busy for years. Developer Robert Vicino is building a network of "20 secret, deep underground community shelters" to protect you and your family in case of any one of these events.
Death, decay, destruction? Wait, what? No, there are no plans to demolish this place now or in the near future – but years, decades or centuries from now if the retreat becomes abandoned it will decay in a visually-dynamic way, wood pealing away from a poured-concrete platform and central cast-in-place chimney.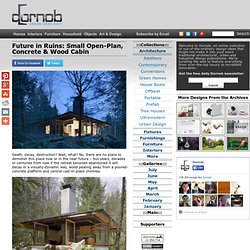 Get Cooking, Fine Living Fans! : About Us : Cooking Channel
Electronic House. Your Connection for Home Theater, Electronics, Automation, Reviews, Photos, Info and More.