Furniture
So many things! If you ever come across the opportunity to pick up a few pallets take a look at some of the ideas I have come across for recycling old pallets into furniture and other practical and decorative pieces. I would like to mention that the designs below were found at various sources on the Internet. Where possible I have mentioned the original source, but unfortunately too many do not. If you are the original designer for any of the furniture below, please let me know so that I can add your details. Make furniture for your home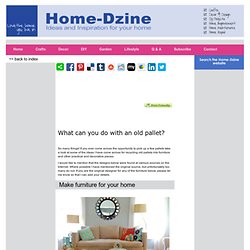 1214672306_hightechwashbasinammonite.jpg (JPEG Image, 449×600 pixels)
Modular 'Love Mattress' Made Flexible for Cuddly Couples
Snuggling is an essential if rarely-discussed component of a comfortable sleeping arrangement for many (pairs of) people, usually aided indirectly by soft mattresses and/or strategic sheet and pillow usage. This bed-topping design by Mehdi Mojtabvi proposes a different-but-parallel approach, turning a single-piece cushioned support into multiple modules. The resulting strips create optional gaps into which an arm, leg, foot or hand can comfortably slip in order to wrap around a loved one (or perhaps survive being crushed by an over-snuggling canine best friend).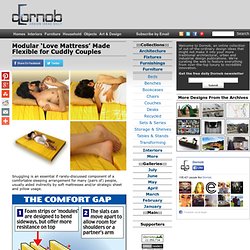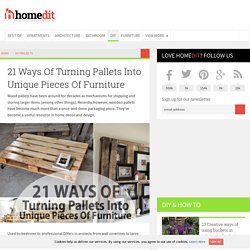 Do you have some pallets or pieces of them that you don't need anymore? Don't just throw them away. There are lots of ways you can use them and turn them unto something original, original and very useful. Here are some examples that might help you. Feel free to improvise and don't forget to use your imagination. Tables and desks
97061_700b.jpg (JPEG Image, 500×416 pixels)
Tree house meets bird house, with a dash of hammock thrown into the mix. While it is not large enough to house the amenities of a true tree home, it is certainly a step up from a simple outdoor couch or recliner – and can be hung at a variety of heights. The resemblance goes more than skin deep, with a woven wood-like structure that parallels the way in which nests are built in nature. ?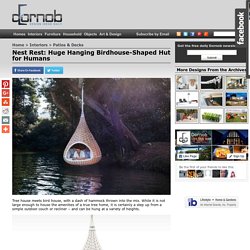 There is no escaping those innate and early-learned associations – for some, it means sleeping to gentle noises on planes, and for others, the act of rocking tilts us softly into a deep slumber.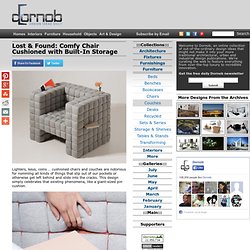 Lighters, keys, coins … cushioned chairs and couches are notorious for nomming all kinds of things that slip out of our pockets or otherwise get left behind and slide into the cracks. This design simply celebrates that existing phenomena, like a giant-sized pin cushion. It may come as no surprised that this clever-but-boxy furniture piece was developed by architectural designers (of Daisuke Motogi Architecture ), who have a knack for exposing and expanding uses for classic furnishing types.
1268279542_acid_picdump_82.jpg from doseng.org - StumbleUpon