Biology
Years ago in the early 1970s I became friends with the employees of a plant shop in the Seattle University District. What was really cool is that I found out that the owner of this plant shop was also the author, as well as the editor of several fine books such as "How to Grow the Finest Marijuana Indoors under Halides" and "How to Grow Pot Hydroponically". They also published "How to Identify and Grow Psilocybe Mushrooms," by Jule Stevens and Rich Gee. One of the employees and I went to the Seattle Arboretum in 1975 and were playing Frisbee when I dropped the Frisbee to the ground at the Woodlawn Park section of the Seattle Arboretum. As I bent down to pick up the Frisbee I noticed some interesting mushrooms in the field in which we were playing.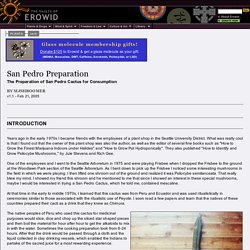 Cacti Vaults : San Pedro Preparation
Therapeutic Psychedelics and Drug Policy
Marijuana, Alcohol, and Ascension By Gary Smith Last edited: Thursday, January 02, 2003 Posted: Thursday, January 02, 2003 Share Print Save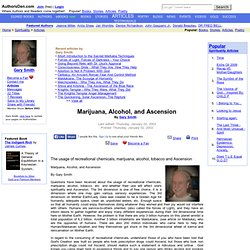 Marijuana, Alcohol, and Ascension (article) by Gary Smith on AuthorsDen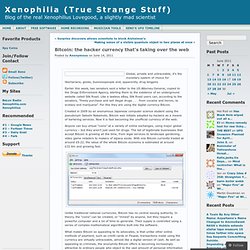 Global, private and untraceable, it's the monetary system of choice for libertarians, geeks, businesspeople and, apparently, drug kingpinsEarlier this week, two senators sent a letter to the US Attorney General, copied to the Drugs Enforcement Agency, alerting them to the existence of an underground website called Silk Road. Like a lawless eBay, Silk Road users can, according to the senators, "freely purchase and sell illegal drugs . . . from cocaine and heroin, to ecstasy and marijuana". For this they are using the digital currency Bitcoin.Created in 2009 by an anonymous Japanese computer science student using the pseudonym Satoshi Nakamoto, Bitcoin was initially adopted by hackers as a means of bartering services. Now it is fast becoming the unofficial currency of the web.Anyone can buy virtual "coins" at a variety of online exchanges, using major global currency – but they aren't just used for drugs.
Bitcoin: the hacker currency that's taking over the web
Psychoactive Herbs - Articles by Jim DeKorne
Richard Alpert (Ram Dass) on LSD
LSD as a Spiritual Experience - Deepak Chopra
the observer effect
NeuroSoup's Channel
NeuroSoup is based upon principles of harm reduction and strives to educate people around the world on responsible drug use. We hope to educate people about the positive and negative aspects of all drugs, whether they are legal, available by prescription, or illegal. Moreover, NeuroSoup aids in addicted individuals' recovery by providing online self help drug and alcohol rehab resources. As well, NeuroSoup contends that through the use of the many consciousness expansion tools currently in existence (including spirituality, entheogens, lucid dreaming, meditation, yoga, and sensory deprivation, among others), people can grow spiritually to realize their full potential. We strive to provide resources for people as they walk down this path of consciousness exploration. NeuroSoup is based upon principles of harm reduction and strives to educate people around the world on responsible drug use.
sign up Login Paper Key Courses Members Papers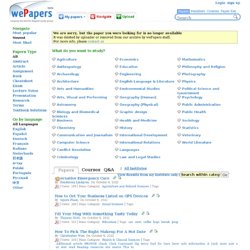 Entheogenesis, Shamanism, and Psychonautics
Consciousness, Wisdom, and Self-Realization