Middle
A serious vulnerability in SSL v3 and previous versions of SSL protocol has been identified and made public on November 4, 2009.
SSL is not secure anymore - Serious vulnerability identified in v3 & previous versions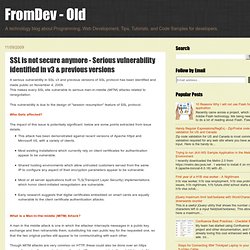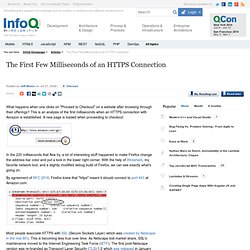 Posted by Jeff Moser on Jul 27, 2009
The First Few Milliseconds of an HTTPS Connection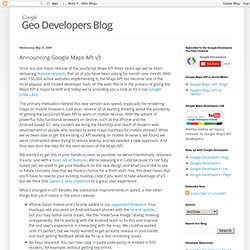 Since our last major release of the JavaScript Maps API three years ago we've been delivering feature requests that all of you have been asking for month over month.
Announcing Google Maps API v3
Understand the CROSS SITE SCRIPTING Vulnerability
Why Banked Blood Goes Bad
It's been called the gift of life, but for many of the five million patients who receive blood transfusions every year, it can actually do more harm than good. It's a problem that doctors have been wrestling with for several years, as study after study shows a disturbing spike in heart disease and death in patients receiving transfusions.