Encoding
HTML URL Encoding Reference
by Joel Spolsky Wednesday, October 08, 2003 Ever wonder about that mysterious Content-Type tag? You know, the one you're supposed to put in HTML and you never quite know what it should be? Did you ever get an email from your friends in Bulgaria with the subject line "???? ??????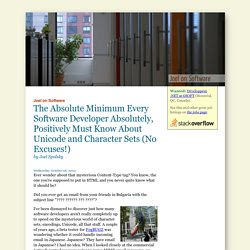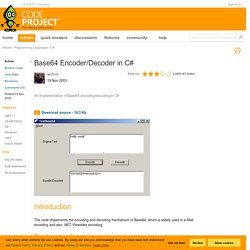 Download source - 10.3 Kb
Base64 Encoder/Decoder in C# - The Code Project - C# Programming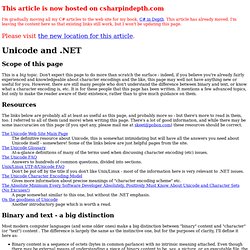 This article is now hosted on csharpindepth.com I'm gradually moving all my C# articles to the web site for my book, C# in Depth. This article has already moved. I'm leaving the content here so that existing links still work, but I won't be updating this page. Please visit the new location for this article.
Unicode and .NET