Paper
Paper Planes!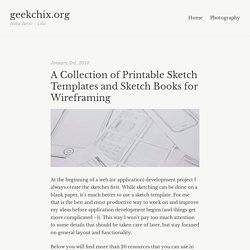 At the beginning of a web (or application) development project I always create the sketches first. While sketching can be done on a blank paper, it's much better to use a sketch template. For me that is the best and most productive way to work on and improve my ideas before application development begins (and things get more complicated :-)).
source: http://www.sxc.hu/photo/1072482 Our lives are busy, and often there is too much to remember, let alone not enough time to get it all done. With free printable calendars, you can get your schedule in writing and see it at a glance each day you wake up.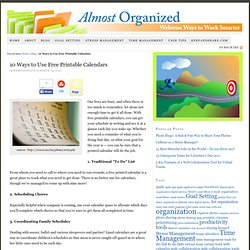 10 Ways to Use Free Printable Calendars — Almost Organized
Rifle & Pistol Targets
Free Online Graph Paper / Grid Paper PDFs Downloadable and very printable, I find these PDFs extremely useful. Tip number one! Though I do return the correct header for a PDF, sometimes Explorer gets confused when downloading... So if you're running Windows, you may need to right-click a link and choose "Save link to disk". Tip number two!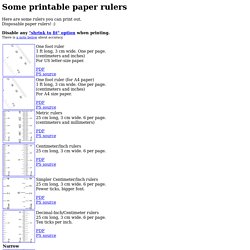 Here are some rulers you can print out. Disposable paper rulers! :)
Download HPGL Some notes about gear design and this gear template generator This template generator is intended for generating paper templates for cutting low precision gears from plywood, phenolic, or other suitable materials with a band saw.