How to
Sick of smudges on your screen? Get a candle
Who would have guessed that the solution to one of the biggest problems for a technophile would be simple candle soot? It may seem implausible, but researchers at the Max Planck Institute in Germany have indeed proven that the carbon residue released when burning a candle can be used to create a coating that is both oil and water resistant. Simply put, by making the screens on your mobile devices dirty with soot, you can keep them from smudged with fingerprints. Of course the process to make this happen is much more scientific then slapping a pile of soot on your device, so please don't be rushing for your fireplace. While the hurdle of liquid resistance in electronic screens is nothing new, no one has come up with a practical solution until now.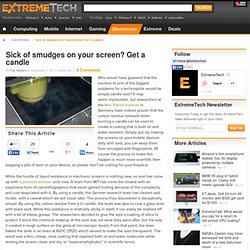 The principle is simple and seductively clever: solar lights that store energy during the day and release light at night. These can be purchased ready-made in a variety of colors (yellow, blue and red) but they can also be built at home. A simple, less-technical approach involves buying a conventional solar-powered yard lamp and then essentially harvesting it for key pieces to put in a jar. This is simply a way of taking an existing solar lamp design and appropriating its parts to make something more attractive for display around a house or home.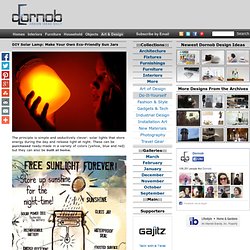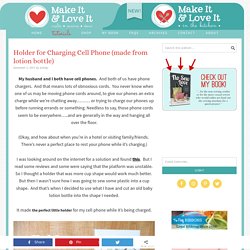 My husband and I both have cell phones. And both of us have phone chargers. And that means lots of obnoxious cords. You never know when one of us may be moving phone cords around, to give our phones an extra charge while we're chatting away……… or trying to charge our phones up before running errands or something. Needless to say, those phone cords seem to be everywhere…..and are generally in the way and hanging all over the floor.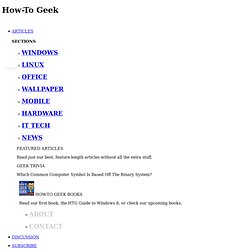 Convert a DVD Movie Directly to AVI with FairUse Wizard 2.9
Are you looking for a way to backup your DVD movie collection to AVI? Today we'll show you how to rip a DVD movie directly to AVI with FairUse Wizard. About FairUse Wizard
Welcome to my odd, little world of paper toys, holiday cards, valentines, sun boxes, baskets and bags, origami and ephemera... all for you to make. My goal is to help grownups and kids spend time together making things. It is my wish to amuse and delight.
*SAW Update* Members, we had our BOD (Board of Directors) Meeting on January 21, 2014. During our meeting we held our annual elections and made proposals for the upcoming year in the way of the budget. Due to the overwhelming compliments that were received about the SAWDust Magazine having color photos in it, we want to do that again.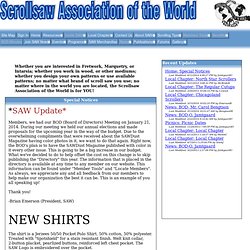 SAW-Online : Home
Advertisements In Internet you can find lots of site which helps you to learn lots of thing that we use in our daily life. But the question is where to find it and and how to learn lots of thing and guides free. In our daily life we are doing lots of thing such as using computer, learning web design and more and more. If you're looking for information on How to repair a hard drive, How to Clean PC, How to Design Website, how to use web services, how to make videosor any other questions, you'll find it in my picks for the best how to sites on the Web. Yes you can also use Google, Yahoo, or Bing to search how to articles, tips and guides, but with these list you can find all the latest tutorial guides and tips at one place no need to search any other place.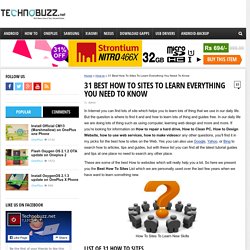 How To's
How to Make Images Unique We all use images — photos and illustrations — in our daily design work. Lots of them.