Girly stuff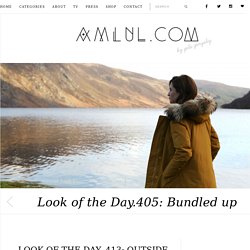 This week has been a crazy roller coaster for me, moving to my new home in west north London has taken all my spare time, and just getting ready for a month full of travelling and Fashion Weeks ahead! These pictures are from my recent trip to Puigcerda in Catalunya, Spain. The beautiful countryside where I spent NYE and where we enjoyed long walks and snowboarded on the mountains. I wore a Theory jumper and leather leggings, Carolina Herrera boots, Celine bag and Armani hat.
Friday, April 4, 2014 On the Street……Sixteenth St., New York Yes, it's still that cold in New York!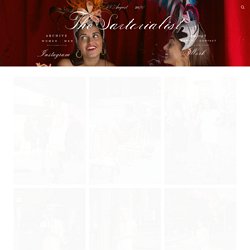 arcilla
ARCILLA ¡QUÉ MÁGICA ! ( 1º Parte ) Por mi experiencia , creo que en ella se encuentra un principio inteligente de la Madre Tierra, es por esto que la arcilla puede curar a distancia o cambiar el funcionamiento de una glándula, dependiendo de si funciona lenta o en exceso, normalizándola. Grandes sabios como Galeno, Hipócrates, Avicena, Kneipp, Wander, o Mahatma Gandi han defendido sus bondades. He aquí diferentes desequilibrios en los que he presenciado la curación gracias a la arcilla: Tenía un tamaño de un puño y desapareció en dos meses tras la aplicación diaria de arcilla en el bajo vientre, con enemas rectales de limpieza y dieta vegetariana.