Psyops
untitled
Video - Breaking News Videos
By Kumudu Kumara
VIOLENCE : MYTHS AND REALITY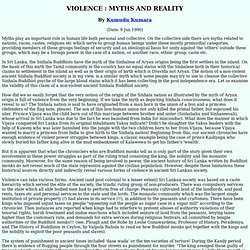 25 Torture Methods Jiang Zemin's Criminal Regime Uses to Persecute Falun Gong Practitioners | Clearharmony - Falundafa in Europe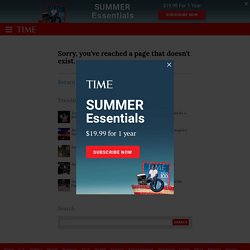 Bush Approved Use of Insects in al-Qaeda Interrogations -- Printout -
Thursday, Apr. 16, 2009 By Michael Scherer / Washington The Bush Administration approved the use of "insects placed in a confinement box" during the interrogation of top Al Qaeda official Abu Zubaydah, according to a 2002 document that President Obama declassified for release Thursday.
From insects to waterboarding: 10 'torture' techniques blessed by Bush - Times Online
Military Torture, Legal Fig Leaves & Premature Exculpation... Guest Blogged by Ernest A.
History of CIA Torture: Unraveling the Web of Deceit, Part I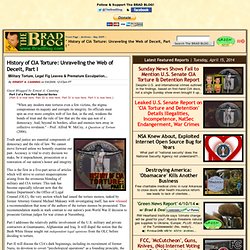 An Excerpt from the book: In Sheep's Clothing By George K. Simon
Psychopaths In Sheep's Clothing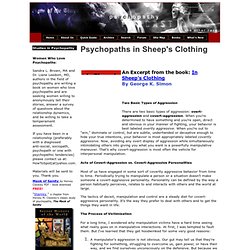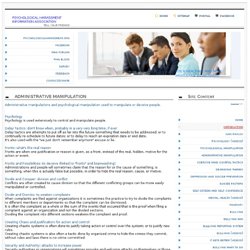 Administration Manipulation
Administrative manipulations and psychological manipulation used to manipulate or deceive people.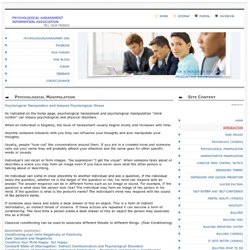 Psychological Manipulation
Psychological Manipulation and Induced Psychological Illness