Psyops
untitled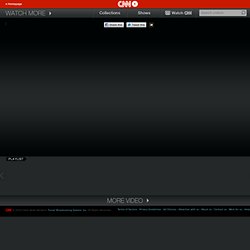 Video - Breaking News Videos
Pistorius trial cross-examination ends Jewish center shooting suspect identified Day care hit-and-run suspect in custody Girl unwraps soldier dad for birthday What is Bitcoin? What politicians get wrong about women Expert: Suspect hated by supremacists Fareed Zakaria: Putin is playing a game The race for new black box patents is on Mom 'felt God immediately' after shooting Sheryl Sandberg: Not running for office How are underwater pings triangulated? Sources: Malaysia plane dropped altitude Hear police radio call after stabbing Students stabbed at Pennsylvania school Zakaria: Russia's trying to create chaos Piecing together a plane accident puzzle Nancy Grace: Regret doesn't excuse deed
By Kumudu Kumara (Date: 9 Jun 1990) Myths play an important role in human life both personal and collective. On the collective side there are myths related to nations, races, castes, religions etc which serve to group human beings under these mostly primordial categories, providing members of those groups feelings of security and an ideological basis for unity against the 'others' outside these groups, which may be a foreign power in the case of a nation, or another race, ethnic group, caste etc.
VIOLENCE : MYTHS AND REALITY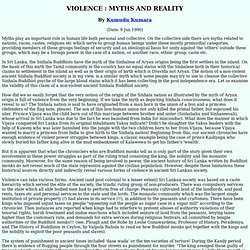 25 Torture Methods Jiang Zemin's Criminal Regime Uses to Persecute Falun Gong Practitioners | Clearharmony - Falundafa in Europe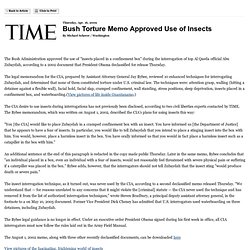 Bush Approved Use of Insects in al-Qaeda Interrogations -- Printout -
Thursday, Apr. 16, 2009 By Michael Scherer / Washington The Bush Administration approved the use of "insects placed in a confinement box" during the interrogation of top Al Qaeda official Abu Zubaydah, according to a 2002 document that President Obama declassified for release Thursday.
From insects to waterboarding: 10 'torture' techniques blessed by Bush - Times Online
Military Torture, Legal Fig Leaves & Premature Exculpation... Guest Blogged by Ernest A. Canning "When any modern state tortures even a few victims, the stigma compromises its majesty and corrupts its integrity. Its officials must spin an ever more complex web of lies that, in the end, weakens the bonds of trust and the rule of law that are the sine qua non of a democracy. And, beyond its borders, allies and enemies turn away in collective revulsion." - Prof.
History of CIA Torture: Unraveling the Web of Deceit, Part I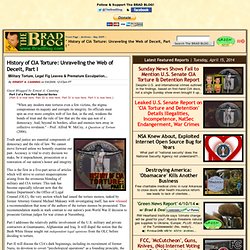 An Excerpt from the book: In Sheep's Clothing By George K. Simon Two Basic Types of Aggression There are two basic types of aggression: overt-aggression and covert-aggression. When you're determined to have something and you're open, direct and obvious in your manner of fighting, your behavior is best labeled overtly aggressive. When you're out to "win," dominate or control, but are subtle, underhanded or deceptive enough to hide your true intentions, your behavior is most appropriately labeled covertly aggressive.
Psychopaths In Sheep's Clothing