CSS3
CSS Textbox Elements
This is a rather simple pure CSS trick you can use to style your blog post tags, usually placed at the bottom of the posts. Pure CSS post tags uses at least 2 CSS tricks such as CSS triangles and CSS circles. Take a look at the demo For CSS triangles you need to manipulate borders of an element that has zero height and width. CSS circle is simpler.
Pure CSS3 Post Tags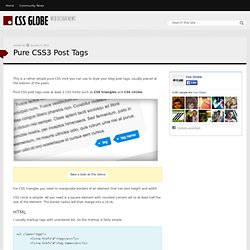 3D Flip Cards // CSS3 Playground
The 3D transforms in this demo work in latest Safari, latest latest Chrome, latest Firefox, and versions of Opera running the Blink rendering engine. Browsers without 3D acceleration just switch the z-index, so you won't lose any functionality. These cards are using -webkit-transform: rotateY() and rotateX(); with some of the 3D settings: -webkit-transform-style: preserve3d; and -webkit-transform-perspective.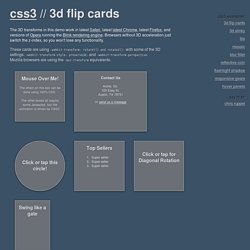 # CSS inline-block - Recommendation Method of displaying an element as a block while flowing it with text. Only supported in IE6 and IE7 on elements with a display of "inline" by default. Alternative properties are available to provide complete cross-browser support.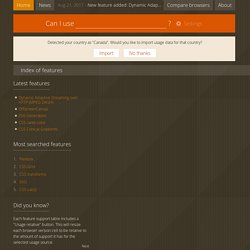 select html table cell values when clicking on a row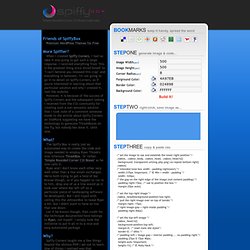 bookmarks keep it handy, spread the word stepone generate image & code... steptwo right-click, save image as...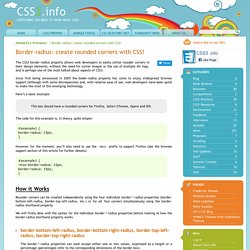 Home / CSS3 Previews / Border-radius: create rounded corners with CSS! The CSS3 border-radius property allows web developers to easily utilise rounder corners in their design elements, without the need for corner images or the use of multiple div tags, and is perhaps one of the most talked about aspects of CSS3. Since first being announced in 2005 the boder-radius property has come to enjoy widespread browser support (although with some discrepancies) and, with relative ease of use, web developers have been quick to make the most of this emerging technology. Here's a basic example: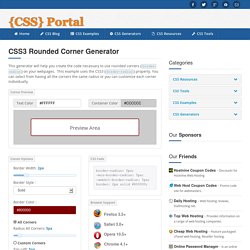 This generator will help you create the code necassary to use rounded corners (border-radius) on your webpages. This example uses the CSS3 (border-radius) property. You can select from having all the corners the same radius or you can customize each corner individually. Corner Options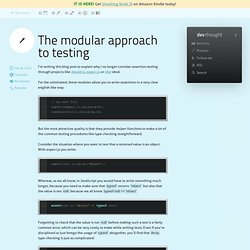 Inner shadows in CSS3 | Guillermo Rauch's Devthought
I'm writing this blog post to explain why I no longer consider assertion testing through projects like should.js, expect.js or chai ideal. For the uninitiated, these modules allow you to write assertions in a very clear english-like way: // my test fileexpect(number).to.be.below(5);someAssertion().should.be.ok; But the most attractive quality is that they provide helper functions to make a lot of the common testing procedures like type checking straightforward.