JQuery
Ever seen some excellent jQuery navigation that left you wanting to make one of your own? Today we'll aim to do just that by building a menu and animate it with some smooth effects.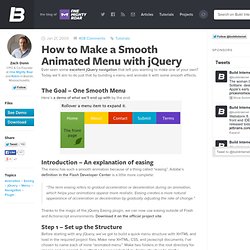 My last little jQuery tutorial was an alternative to using CSS to create an image change on a mouseover. Now I want to take that one step further and add a fade effect. For my example, I am going to make a black and white image fade into a color image.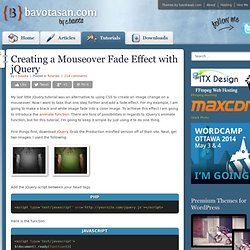 10 Superb Image Effects and Slider Tutorials with Jquery
10 Superb Image Effects and Sliders with Jquery and CSS.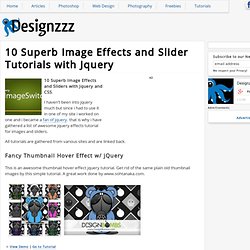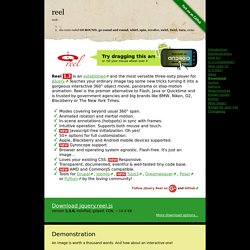 jQuery Reel Plugin
verb ...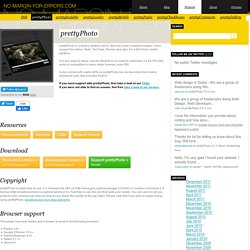 To open inline content, simply:
SuperSite.Me - Supersite Your Website!
Gaya Design - Presentation Cycle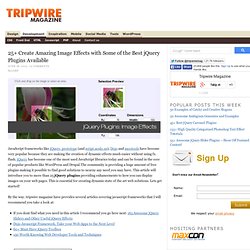 25+ Create Amazing Image Effects with Some of the Best jQuery Plugins Available
JavaScript frameworks like jQuery, prototype (and script.aculo.us), Dojo and mootools have become very popular because they are making the creation of dynamic effects much easier without using fx. flash. jQuery has become one of the most used JavaScript libraries today and can be found in the core of popular products like WordPress and Drupal.The community is providing a huge amount of free plugins making it possible to find good solutions to nearny any need you may have. This article will introduce you to more than 25 jQuery plugins providing enhancements to how you can display images on your web pages.
ColorBox, A jQuery Lightbox
A lightweight customizable lightbox plugin for jQuery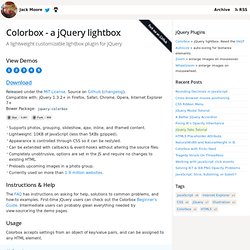 jQuery Examples
Since the arrival of the jQuery library, the life of JavaScript programmers have gotten a lot easier because now it's simpler to develop web 2.0 applications.