Design
Brutal plushie deaths: Bambi, a unicorn and more. Less is the New More: Making the Most of Small Spaces. Good Design For Living in Small ApartmentsAs people migrate to smaller spaces, good design helps a lot.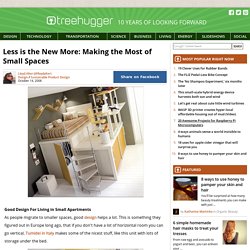 This is something they figured out in Europe long ago, that if you don't have a lot of horizontal room you can go vertical. Tumidei in Italy makes some of the nicest stuff, like this unit with lots of storage under the bed. This unit just raises the floor high enough for beds to slide under. This one looks a bit clinical, but has two single beds plus a pull-out double bed in between. Spin Collective UK - Wall Stickers. Could this be the coolest office in Britain? How would you like to work in a tree house that's fully-equipped to survive a zombie apocalypse or nuclear attack?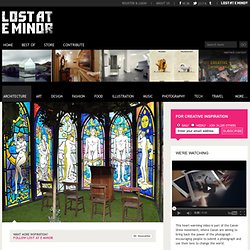 Well, for the lucky folks who work for Faceparty social networking in Britain, they get payed to hang out here (well, and work, of course). The company hired creative agency Helix 3D to make their slogan of 'the biggest party on earth' come to life. The result is this surrealist compound called Worship Street, which might just be the most unique work space we've ever seen. CONTINUUM fashion: computer generated clothing.
Dita Von Teese wears the first completely 3D printed dress. Burlesque performer Dita Von Teese unveiled the world's first completely 3D printed dress at the Ace Hotel in NYC.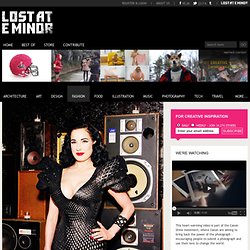 The dress was fully designed on an iPad by designer Michael Schmidt and architect Francis Bitonti, consisting of 17 individually-moving pieces that are held together by 3,000 joints. Designed expressly to fit Von Teese's body, this dress looks incredibly futuristic and avant garde.
Monstrum. Luxury motorbike helmet designs by Aleliers Ruby. When you ride a motorbike every day, you quickly realize the importance of wearing a good helmet.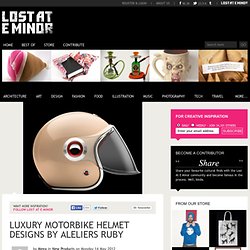 Now, if you want to ride with style and elegance, Ateliers Ruby is committed to keeping you on the move with their range of luxury mobility accessories. Inspired by Steve McQueen, sci-fi, and the French tradition of luxury, the helmet brand collaborated with great names such as Karl Lagerfeld, Eley Kishimoto, and street-artist, Honet. Last year, Ruby opened a flagship store located in the center of Paris, close to cult shops such as Colette. Anti theft lunch bags. JUST IN CASE ® - End-of-the-world-survival kit - on the Behance Network. Urbio — Welcome.
---