Kids Craft
Make Your Own Rock Candy. Throughout my scholarly career, there were two things I was never any good at.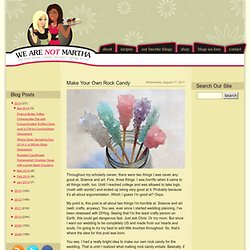 Science and art. Fine, three things. I was horrific when it came to all things math, too. Until I reached college and was allowed to take logic (math with words!) Water Blob: Tutorial. A few weeks ago I saw this idea for water blobs floating around online and decided to try it ourselves the next time we were having friends over to play.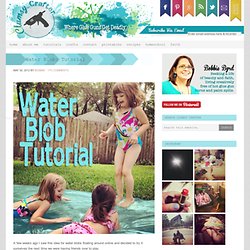 Can I just say that this "water blob" was amazing amounts of fun. I layed on it, the kids jumped on it, slid across it and spent the entire day doing all sorts of crazy acrobatics. Jellyfish in a Bottle | Fun Family Crafts. All for the Boys - All for the Boys - MOVE OVER PAPER&AIRPLANES - StumbleUpon. Because the straw plane is in town!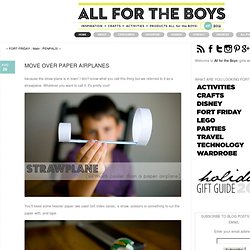 I don't know what you call this thing but we referred to it as a strawplane. Whatever you want to call it, it's pretty cool! You'll need some heavier paper (we used 3x5 index cards), a straw, scissors or something to cut the paper with, and tape. You will need to cut 3 pieces of paper about 1" wide and 5" long. Tape two of the pieces together "long ways" and then tape to form a circle. Print Hula Hoop Rug Page | Crafts | FamilyFun - StumbleUpon. This photo originally appeared in FamilyFun Magazine Total Time 2 to 3 hours Ages school-age What does it take to transform a pile of old T-shirts into spectacular works of woven art?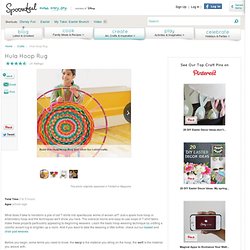 Just a spare hula hoop or embroidery hoop and the techniques we'll show you here. The oversize looms and easy-to-use loops of T-shirt fabric make these projects particularly appealing to beginning weavers. Tutorial: Homemade Sidewalk Chalk | oh my! handmade goodness - StumbleUpon. By Michelle Vackar, Modern Handmade Child One of our favorite outside activities at our home is drawing with chalk on the driveway.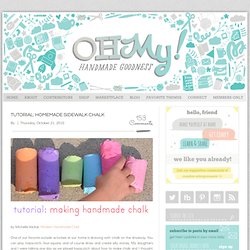 You can play hopscotch, four-square, and of course draw and create silly stories. My daughters and I were talking one day as we played hopscotch about how to make chalk and I thought to myself, let's try it!
---