Kids Craft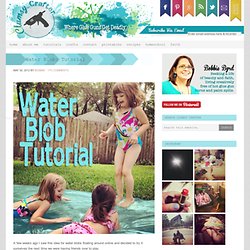 A few weeks ago I saw this idea for water blobs floating around online and decided to try it ourselves the next time we were having friends over to play. Can I just say that this "water blob" was amazing amounts of fun. I layed on it, the kids jumped on it, slid across it and spent the entire day doing all sorts of crazy acrobatics.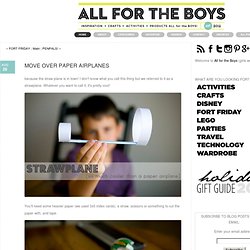 because the straw plane is in town! I don't know what you call this thing but we referred to it as a strawplane. Whatever you want to call it, it's pretty cool! You'll need some heavier paper (we used 3x5 index cards), a straw, scissors or something to cut the paper with, and tape. You will need to cut 3 pieces of paper about 1" wide and 5" long. Tape two of the pieces together "long ways" and then tape to form a circle.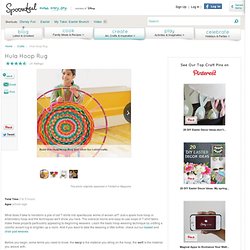 Build this Hula Hoop Rug and other fun t-shirt crafts. Take your weaving to the next level by making miniature baskets. Click the photo to view the craft. Make the chair pad above using t-shirts and a hula hoop. Click the photo to learn how.
by Michelle Vackar, Modern Handmade Child One of our favorite outside activities at our home is drawing with chalk on the driveway. You can play hopscotch, four-square, and of course draw and create silly stories. My daughters and I were talking one day as we played hopscotch about how to make chalk and I thought to myself, let's try it!