Virtualworks
Brain Traffic Blog
Information Design for the Agile Enterprise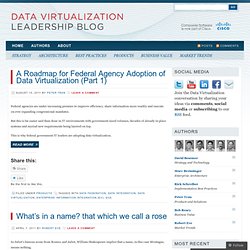 August 15, 2011 by Peter Tran Federal agencies are under increasing pressure to improve efficiency, share information more readily and execute on ever expanding congressional mandates. But this is far easier said than done in IT environments with government-sized volumes, decades of already in place systems and myriad new requirements being layered on top.
Enterprise Information Integration (EII) « Data Virtualization Leadership Blog
Blogs
blog
This year, the government begins its move towards releasing records when they are 20 years old, instead of 30.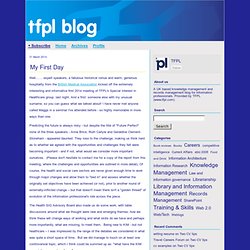 Jason the Content Librarian
"Innovation isn't a goal, useful is a goal. If you can be useful and innovative, even better. But useful first." – Jason Fried, 37 Signals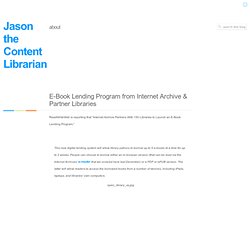 Journal history
Journal of Enterprise Information Management information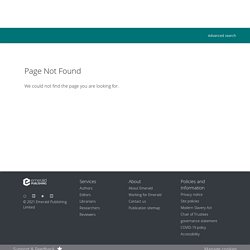 IK Magazine