Virtualworks
Brain Traffic Blog. Intranet Blog :: Main Page. Information Design for the Agile Enterprise. Enterprise Information Integration (EII) « Data Virtualization Leadership Blog. August 15, 2011 by Peter Tran Federal agencies are under increasing pressure to improve efficiency, share information more readily and execute on ever expanding congressional mandates.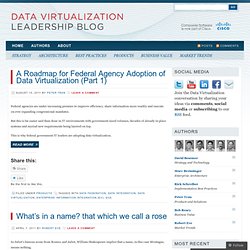 But this is far easier said than done in IT environments with government-sized volumes, decades of already in place systems and myriad new requirements being layered on top. Blogs.
CIO. Blog. If you have been following TFPL, and know us as a niche provider of Knowledge and Information Management skillsets, please allow me to introduce Progility Recruitment, differentiated from the main TFPL Recruitment service as a new offering.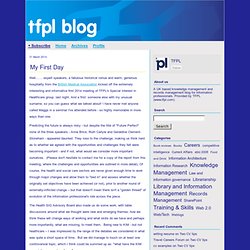 As it is a new offering, and you are a friend of TFPL, we'd really appreciate some help in spreading the word. Please do follow us, and like us... Jason the Content Librarian. "Innovation isn't a goal, useful is a goal.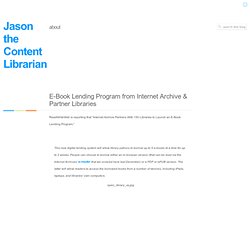 If you can be useful and innovative, even better. But useful first." – Jason Fried, 37 Signals.
VW Analysts. VWMedia. Journal of Enterprise Information Management information. Journal history Previously published as Logistics World and then Logistics Information Management Follow the Table of Contents link above for previous content.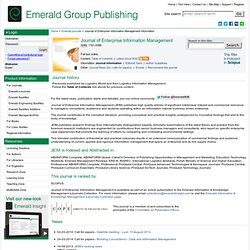 For the latest news, publication alerts and debates, join our online community: IK Magazine. Boxes and Arrows: The design behind the design.
---