The Nude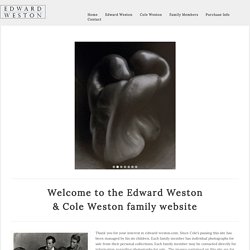 Pepper, 1930 Edward Weston negative, Cole Weston print Thank you for your interest in the Edward-Weston.Com Website. Since Cole's passing this site has been managed by his six children. Each family member has individual photographs for sale from their personal collections. The site director used to be Cole's daughter Cara Weston, but now each family member may be contacted directly for information regarding photographs for sale. The images contained on this site are for your viewing pleasure, and may or may not be available for sale at any given time as print availability does fluctuate.
IMOGEN CUNNINGHAM TRUST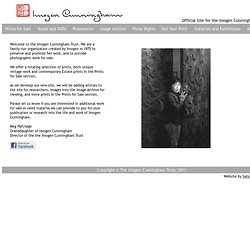 Welcome to the Imogen Cunningham Trust. We are a family-run organization created by Imogen in 1975 to preserve and promote her work, and to provide photographic work for sale. We offer a rotating selection of prints, both unique vintage work and contemporary Estate prints in the Prints for Sale section.
Harry Callahan
A collector's dream: Bill Brandt's classic and dramatic nudes, brought together in one collection Bill Brandt's qualities as an artist, recognized by all his peers as outstanding, were never better expressed than in his series of nudes, photographed in the studio and on location over a period of thirty-five years. Few photographers have spanned the genres from photojournalism to true artistic endeavour as completely as Bill Brandt. This beautifully presented book was previously published only as a limited edition. Now, for the first time, two justly famous books: Perspective of Nudes (1961) and Bill Brandt Nudes (1980) have been brought together in a single volume.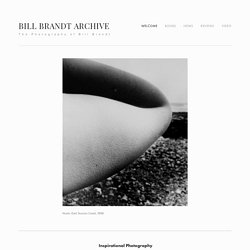 Bill Brandt Home Page