Website
beginners web design - Page 4 - DesignersTalk
My Design Process: Everything You Need to Know
If you're new on INSPIRED [the web design lifestyle mag], you may want to subscribe to our RSS feed & Newsletter for extra goodies. Thanks for visiting! A recent How Magazine article dealing with the creative process led me to think about my own process.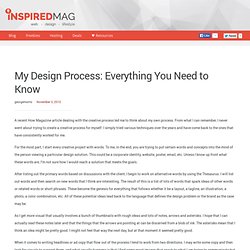 Google Webmaster Tools provides you with detailed reports about your pages' visibility on Google. To get started, simply add and verify your site and you'll start to see information right away. Learn more » Get Google's view of your site and diagnose problems See how Google crawls and indexes your site and learn about specific problems we're having accessing it. Discover your link and query traffic View, classify, and download comprehensive data about internal and external links to your site with new link reporting tools. Find out which Google search queries drive traffic to your site, and see exactly how users arrive there.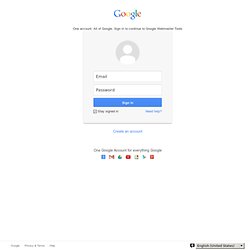 5 Easy Ways to Prepare Your Web Designs for Coding | cssWOW:: CSS Gallery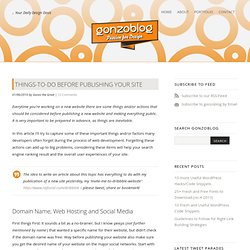 Everytime you're working on a new website there are some things and/or actions that should be considered before publishing a new website and making everything public. It is very important to be prepared in advance, as things are inevitable.
20 Best Design Tutorials From 2010 To Create an Mind-blowing Website A great collection of fresh high quality design tutorials created in 2010. These design tutorials will show you how to create an impressive website design using Photoshop some awesome tutorials worth checking out whether you're a novice or professional. It would be great if you could share within the comments your favourite design tutorial featured within the post.