Website
beginners web design - Page 4 - DesignersTalk
My Design Process: Everything You Need to Know
If you're new on INSPIRED [the web design lifestyle mag], you may want to subscribe to our RSS feed & Newsletter for extra goodies. Thanks for visiting! A recent How Magazine article dealing with the creative process led me to think about my own process.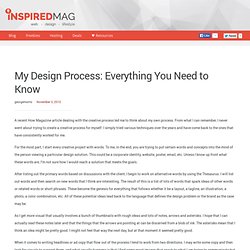 5 Easy Ways to Prepare Your Web Designs for Coding | cssWOW:: CSS Gallery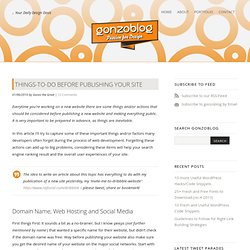 Everytime you're working on a new website there are some things and/or actions that should be considered before publishing a new website and making everything public. It is very important to be prepared in advance, as things are inevitable.