Logiciels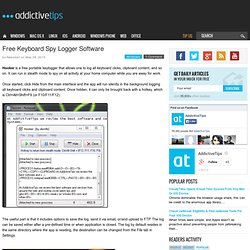 Hooker is a free portable keylogger that allows one to log all keyboard clicks, clipboard content, and so on. It can run in stealth mode to spy on all activity at your home computer while you are away for work. Once started, click Hide from the main interface and the app will run silently in the background logging all keyboard clicks and clipboard content. Once hidden, it can only be brought back with a hotkey, which is Ctrl+Alt+Shift+F9 (or F10/F11/F12). The useful part is that it includes options to save the log, send it via email, or/and upload to FTP. The log can be saved either after a pre-defined time or when application is closed.
Free Keyboard Spy Logger Software
DropIt | Get DropIt at SourceForge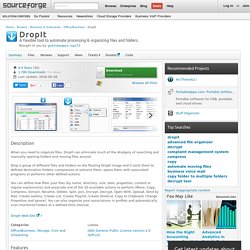 ★ 4.9 Stars (34) 2,859 Downloads (This Week) Last Update: Download DropIt_v7.0_Setup.exe Browse All Files Windows When you need to organize files, DropIt can eliminate much of the drudgery of searching and manually opening folders and moving files around.
Free-OCR.com is a free online OCR (Optical Character Recognition) tool. You can use this service to extract text from any image you supply. This service is free, no registration necessary.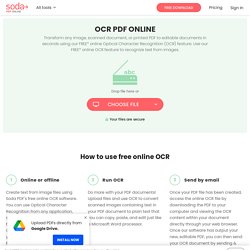 13 janvier 2014 Catégories : Non classé Commentaires fermés De nos jours, les ordinateurs portables sont un élément essentiel pour profiter pleinement d'internet. Nous les utilisons pour travailler et jouer partout, tout le temps. Mais si vous êtes comme la plupart des gens (et comme moi), vous gardez probablement votre ordinateur branché lorsque vous êtes au travail ou à la maison.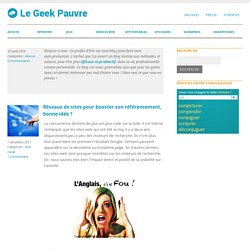 Hello, It is with a heavy heart that I make this announcement. Due to funding issues, we are shutting down MiserWare's services, including Granola Personal and Granola Enterprise, effective immediately.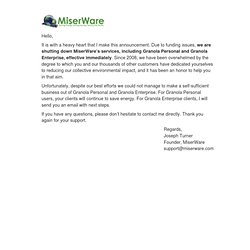 Installation de PC simple et rapide pour Windows XP - Allmyapps