DIY
Gardening, Plants, and Agriculture. Pq8HE.jpg (JPEG Image, 1920 × 2560 pixels) - Scaled (20. 3Pad4.jpg (JPEG Image, 490x700 pixels) - Scaled (92. Banana Boats BBQ Recipe. As featured in Bay Area Bites, May 27, 2009.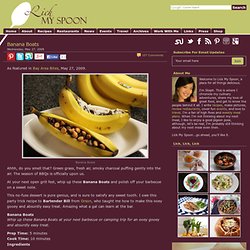 Banana Boats Ahhh, do you smell that? Green grass, fresh air, smoky charcoal puffing gently into the air. The season of BBQs is officially upon us. At your next open grill fest, whip up these Banana Boats and polish off your barbecue on a sweet note. VwqWu.jpg (JPEG Image, 544 × 7934 pixels) - Scaled (6. How to build your very own Cornhole Game Set. (Also called Throwing Bags or The Beanbag Game) First: Take your 1/2 inch plywood and cut two 2'x4' boards.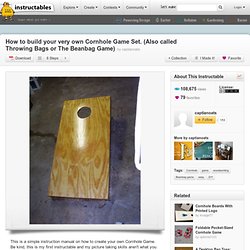 Many lumber yards sell precut boards of this size, and this is what I did. So far this is pretty simple. Second: You'll need to cut 4 4 foot long pieces of your 2'x4'. I then took each one and glued it to the long side of the plywood. How to Turn a Pallet into a Garden. Good news and bad news.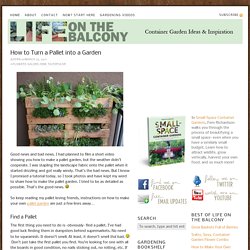 I had planned to film a short video showing you how to make a pallet garden, but the weather didn't cooperate. I was stapling the landscape fabric onto the pallet when it started drizzling and got really windy.
---