Techniques
Over the last twenty-five years I have spent my fair share of time drawing and studying the human figure. As a result, I've come across several (actually, nine) common figure-drawing mistakes over and over again. Like any other art process, figure drawing is a fluid activity and impossible to pin down with exact rules—but if your goal is to create a more convincing life drawing, then these next few ideas will certainly help. Here are the nine common figure-drawing mistakes, along with their solutions: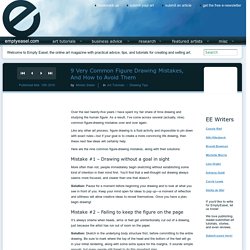 Amy Shackleton, who is only 25-years-old, is a unique artist. While her paintings use tons and tons of paint, she doesn't use paintbrushes to create them! Rather, she squeezes paint onto canvases and then allows the paint to naturally drip.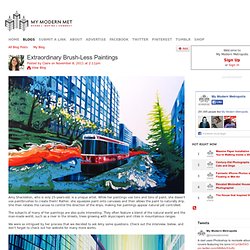 The hands are a notorious source of frustration. This section won't concentrate on the muscle structure, since the hand is very complex in this regard, and knowing this won't help much in drawing them. Instead, we'll look at proportions, range of motion, and possible simplifications.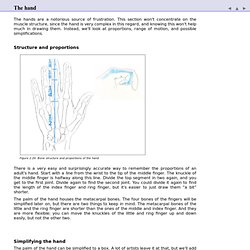 Edit Article Edited by Dvortygirl, Laptop123, Nicole Willson, Random and 41 others Have you been inspired to draw, including getting inspiration from famous artists, or are just doing it for fun? Drawing can often be fun, but sometimes it can be hard to think of ideas for what to draw. Well, don't worry about that -- there are many, many different ideas - just read this article to find out what they are. Ad