Photography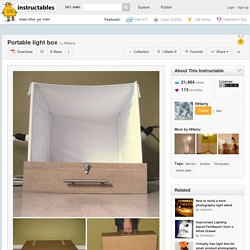 Portable light box
The light tent is the most convenient solution for making professional photos of a wide range of products: by placing products in the tent and illuminating the tent from the outside, you obtain the best exposure for professional product photos. I wanted my own foldable and portable light tent with the extra comfort of having its own build in lighting.
Researchers Turn iPhone Camera into Cheap Microscope with $40 Lens
A team of researchers at UC Davis have come up with a super-cheap way of turning an iPhone into a microscope — useful for diagnosing diseases in areas where medical equipment is hard to come by. Inspired by the CellScope project at UC Berkeley, Sebastian Wachsmann-Hogiu decided to create something even smaller and cheaper. By taping a 1-millimeter ball lens embedded in a rubber sheet to the iPhone, he was able to boost magnification by 5x, which allows the camera to photograph blood cells. Only a small portion of each image is in focus, so they also utilize focus stacking to achieve more usable photos.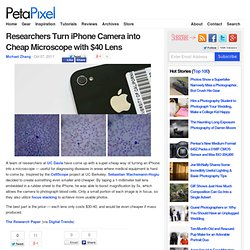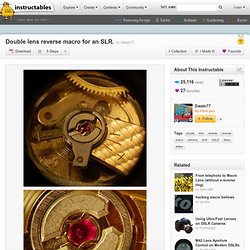 Double lens reverse macro for an SLR.
1) An SLR or DSLR.2) A zoom lens, around 200mm works really well.3) A fast prime lens, with an aperture ring.4) A macro coupler.5) A tripod in most cases.
I may see if I can get hold of a more powerful loupe, mine is a 7x magnification & produces some good results but I would love to try a 10x or even a 15x magnification model. Lighting is a problem, the on camera flash is not a big help in low light as the subject is far too close to the camrea body so I may look into some sort of slave flash or possibly an led arrangment around the body of the loupe.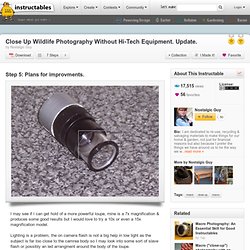 Plans for improvments.
Kirlian photograph of two coins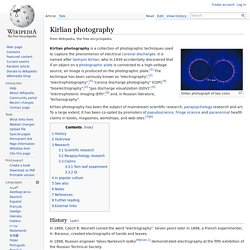 Kirlian Photography - Building your own equipment
What is Kirlian Photography? Kirlian photography is a high voltage, contact print photography.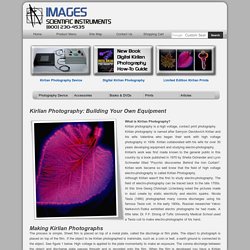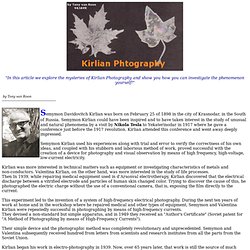 Make Kirlian Photographs, DC Generator, HV, Tesla, Wimshurst, Jacobs Ladder, Kirlian, van de Graaff, zappers
"In this article we explore the mysteries of Kirlian Photography and show you how you can investigate the phenomenon yourself!" by Tony van Roon Semymon Davidovitch Kirlian was born on February 25 of 1898 in the city of Krasnodar, in the South of Russia.