Ego Speaks
What Does Your Body Language Say About You? How To Read Signs and Recognize Gestures - Jinxi Boo - Jinxi Boo. Art by LaetitziaAs we all know, communication is essential in society.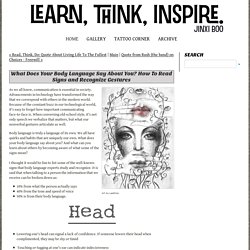 Advancements in technology have transformed the way that we correspond with others in the modern world. Because of the constant buzz in our technological world, it's easy to forget how important communicating face-to-face is. When conversing old-school style, it's not only speech we verbalize that matters, but what our nonverbal gestures articulate as well. Body language is truly a language of its own. Learn to Speak Body: Tape 5. How to Read Body Language.
Edit Article Edited by 30stm_Sheri, Horses4Ever, Rob S, Krystle and 261 others Noticing the signals that people send out with their body language is a very useful social skill.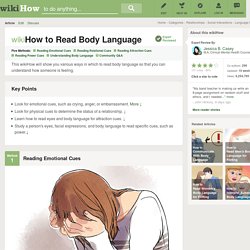 Some of us can read it naturally and some of us are notoriously oblivious.
---