Art Theory
Homunculus. Alchemical processes were symbolically illustrated using images of humans and animals inside of vessels.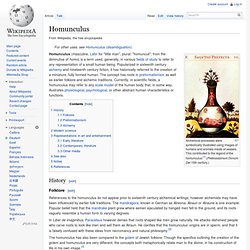 This contributed to the legend of the homunculus.[1] (Pretiosissimum Donum Dei 15th century.) Homunculus (masculine, Latin for "little man", plural: "homunculi"; from the diminutive of homo) is a term used, generally, in various fields of study to refer to any representation of a small human being. Chantal deMontigny: Artist. Elements of Design: Proportion and the Golden Ratio (Fashion Over Forty) The "golden ratio" has been a subject of fascination for artists and mathematicians for millenia.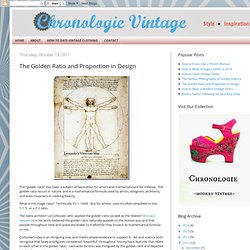 The golden ratio occurs in nature, and is a mathematical formula used by artists, designers, architects, and even musicians in creating beauty. What is this magic ratio? Technically it's 1.1688. But for artistic uses it's often simplified to this: 1:1.5, or a 2:3 ratio.
---